Solo exhibition in Institut de Carton – Brussels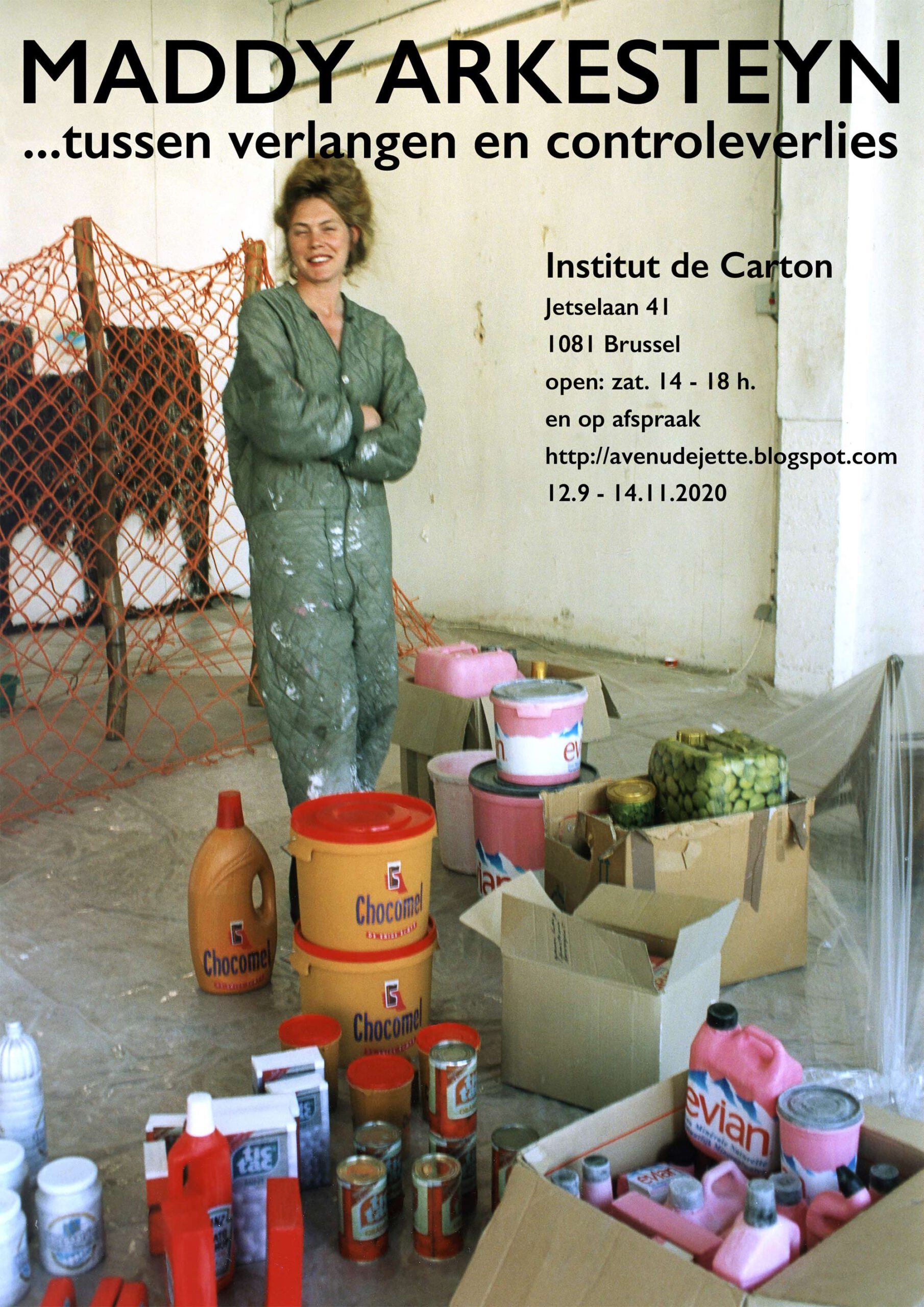 Solo exhibition with several never shown before works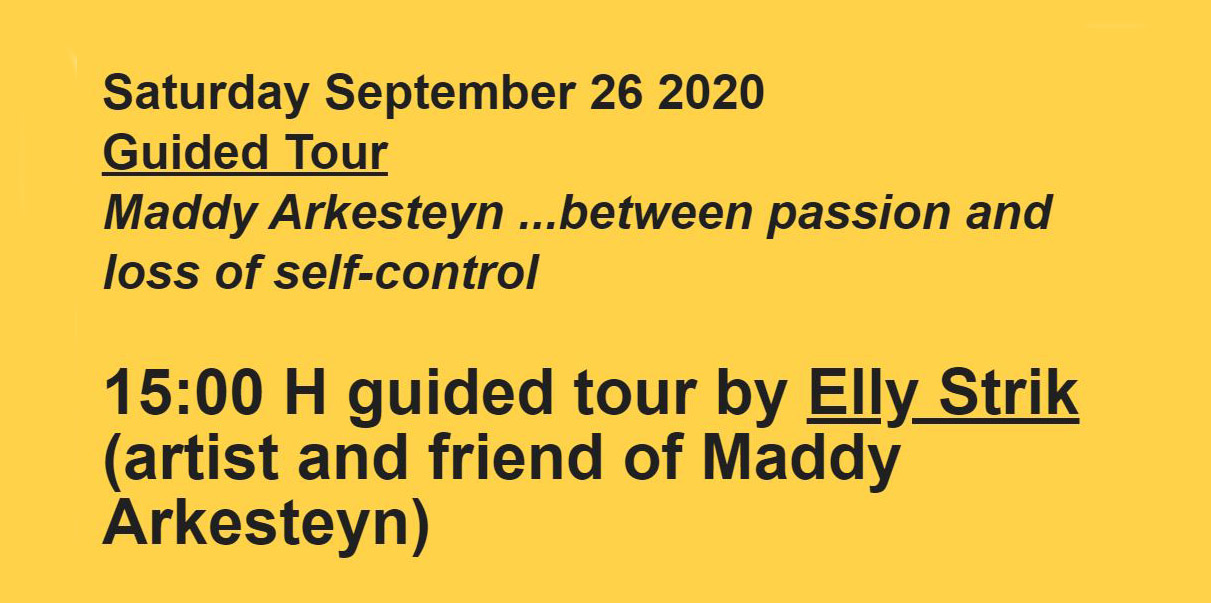 Le Petit Cercle Bruxellois – Institut de Carton – Brussels 2019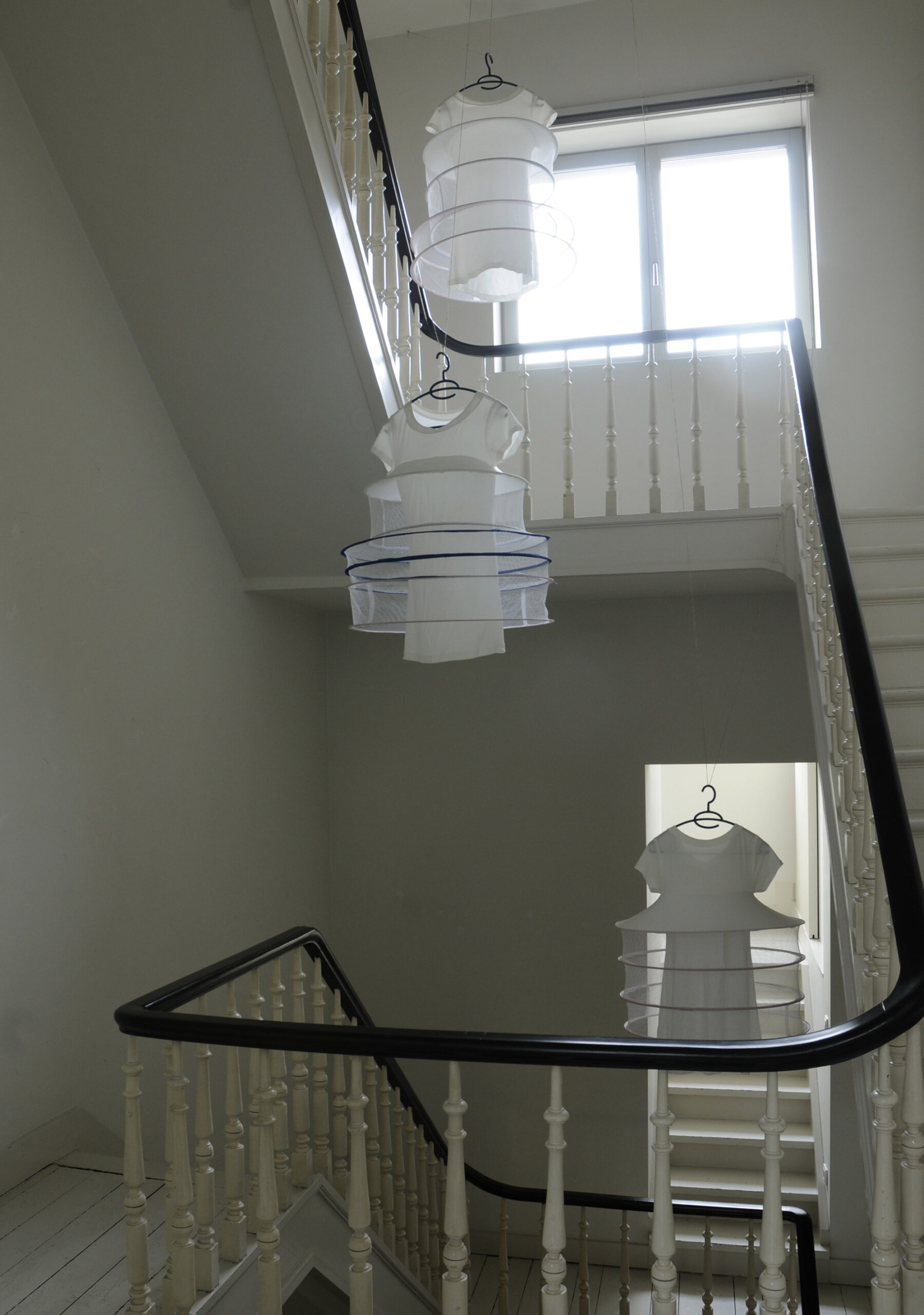 > More info about the exhibition
> Dresses made by laundry dryer baskets – 2010 Xiamen China
Mind Fabric – Institut de Carton – Brussels 2016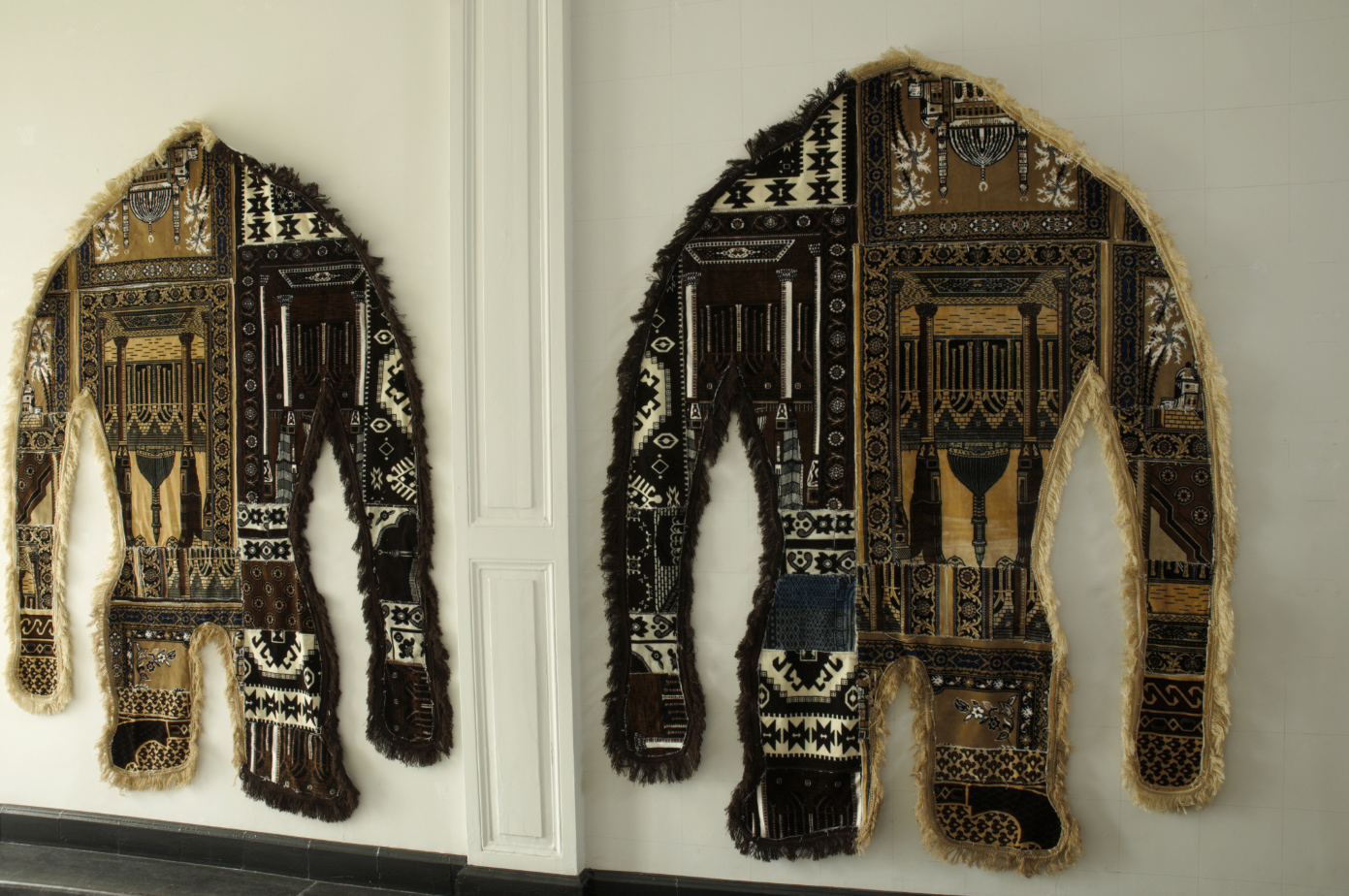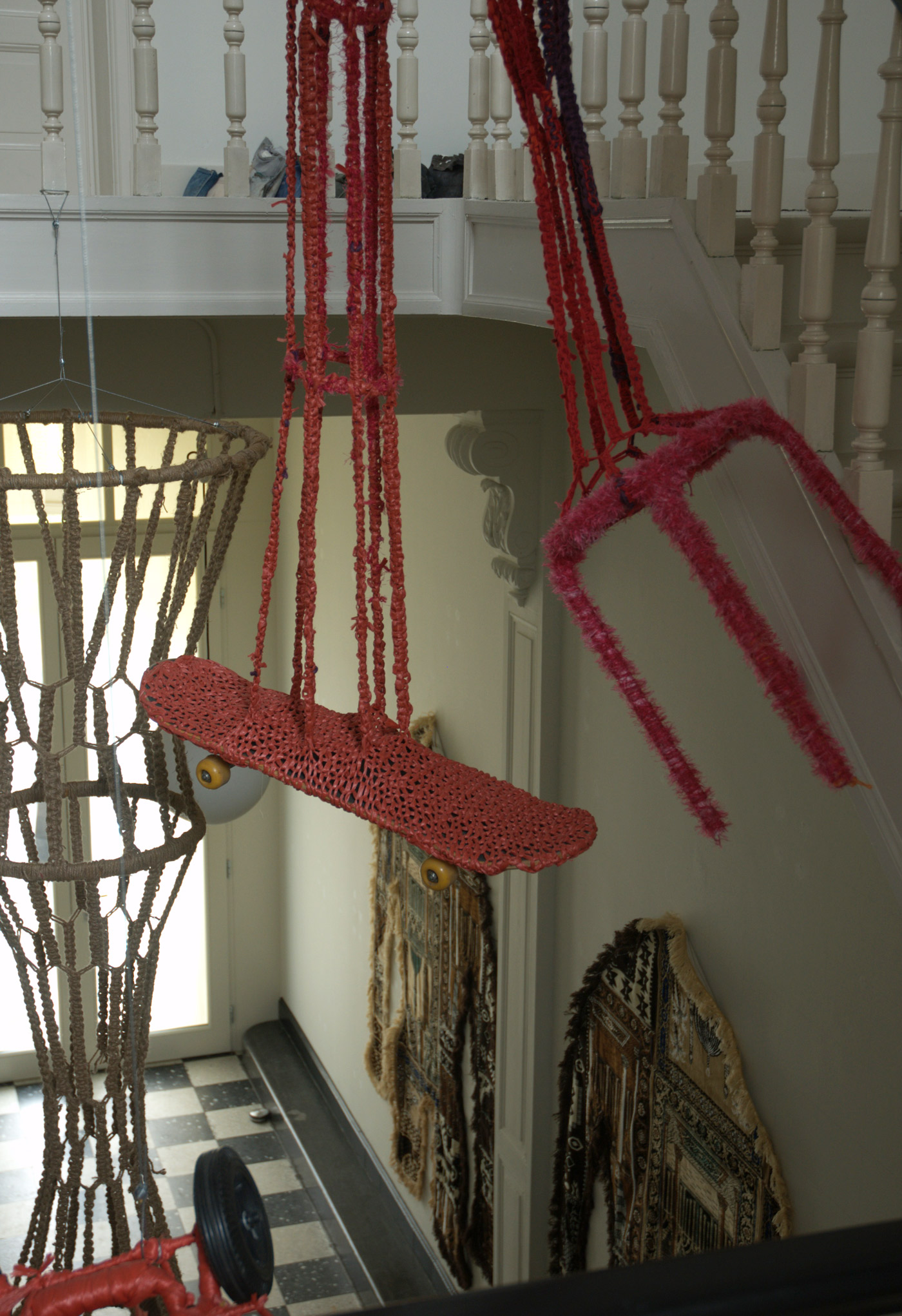 > More info about the exhibition

Bozar Brussel – De Ateliers 1994
"What interests me are transition points where different interests are facing each other. Such as gas stations or peripheral areas in which countryside, city, relaxation and industry come together. Where meaning is released, transferred or reformed"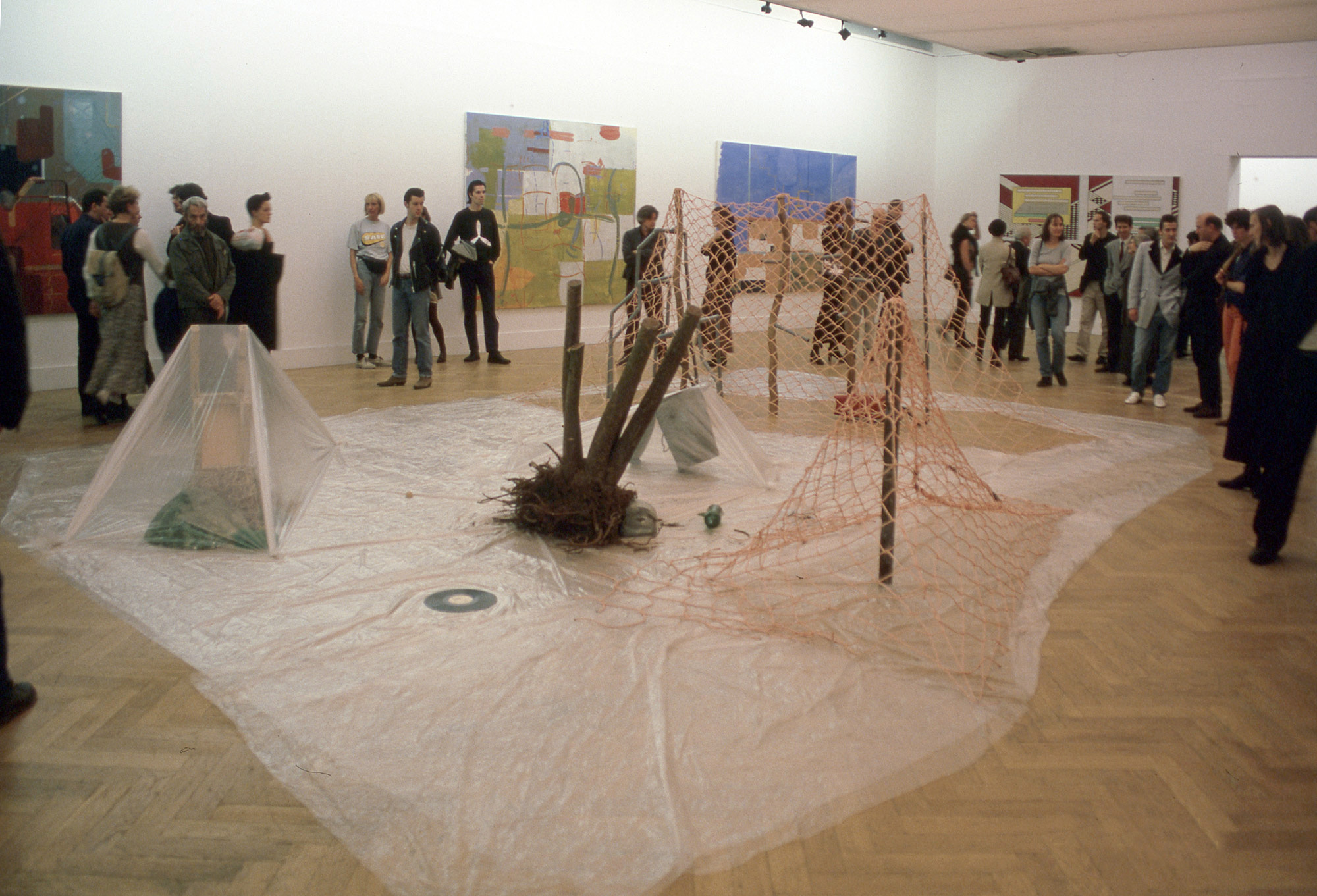 Collection Boijmans Van Beuningen: more images
Stedelijk Museum – Amsterdam 1996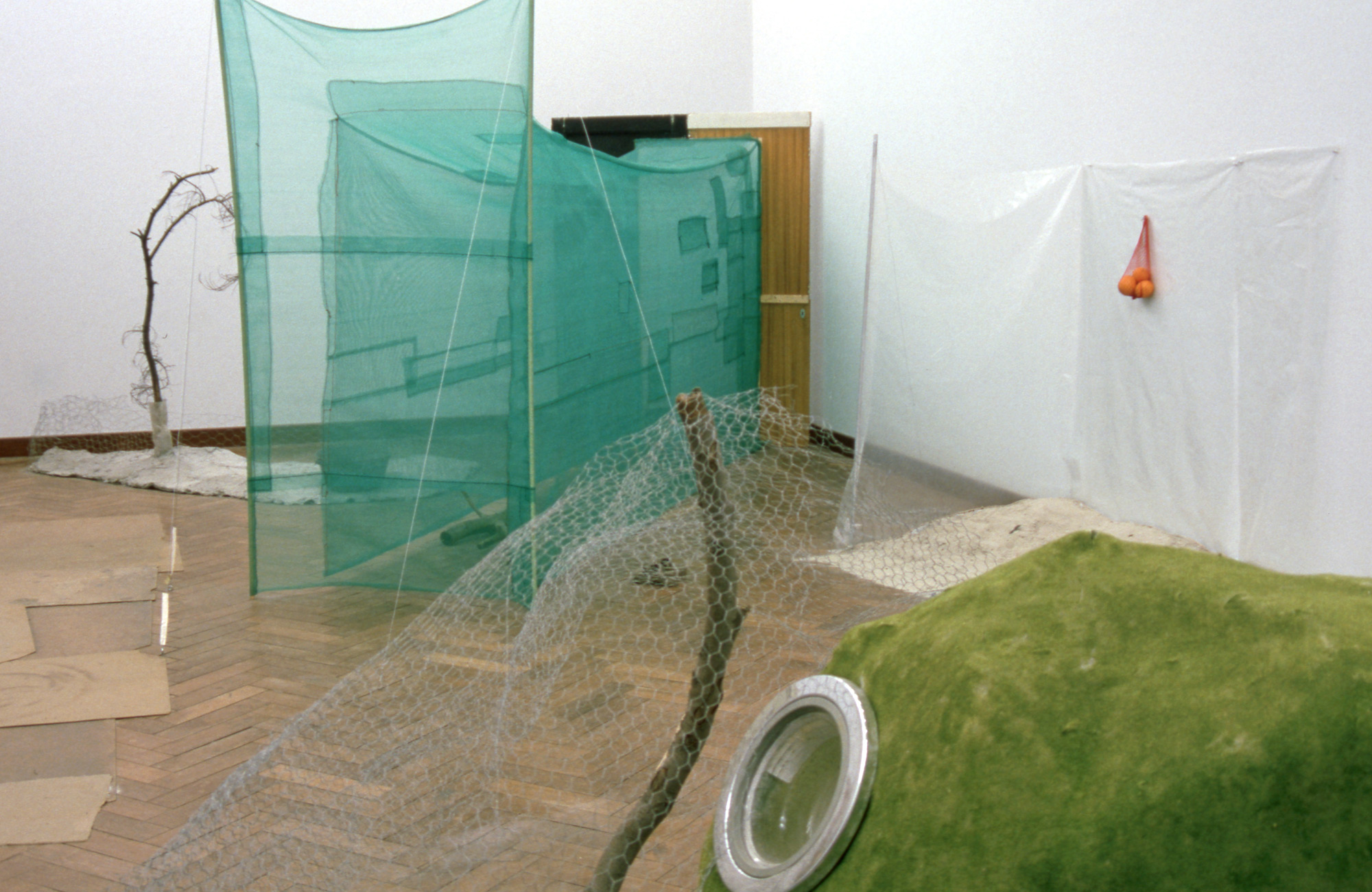 Collection Stedelijk Museum: more images (incl: corridor that ignores the exhibition space)
Landscape models – Exedra 1998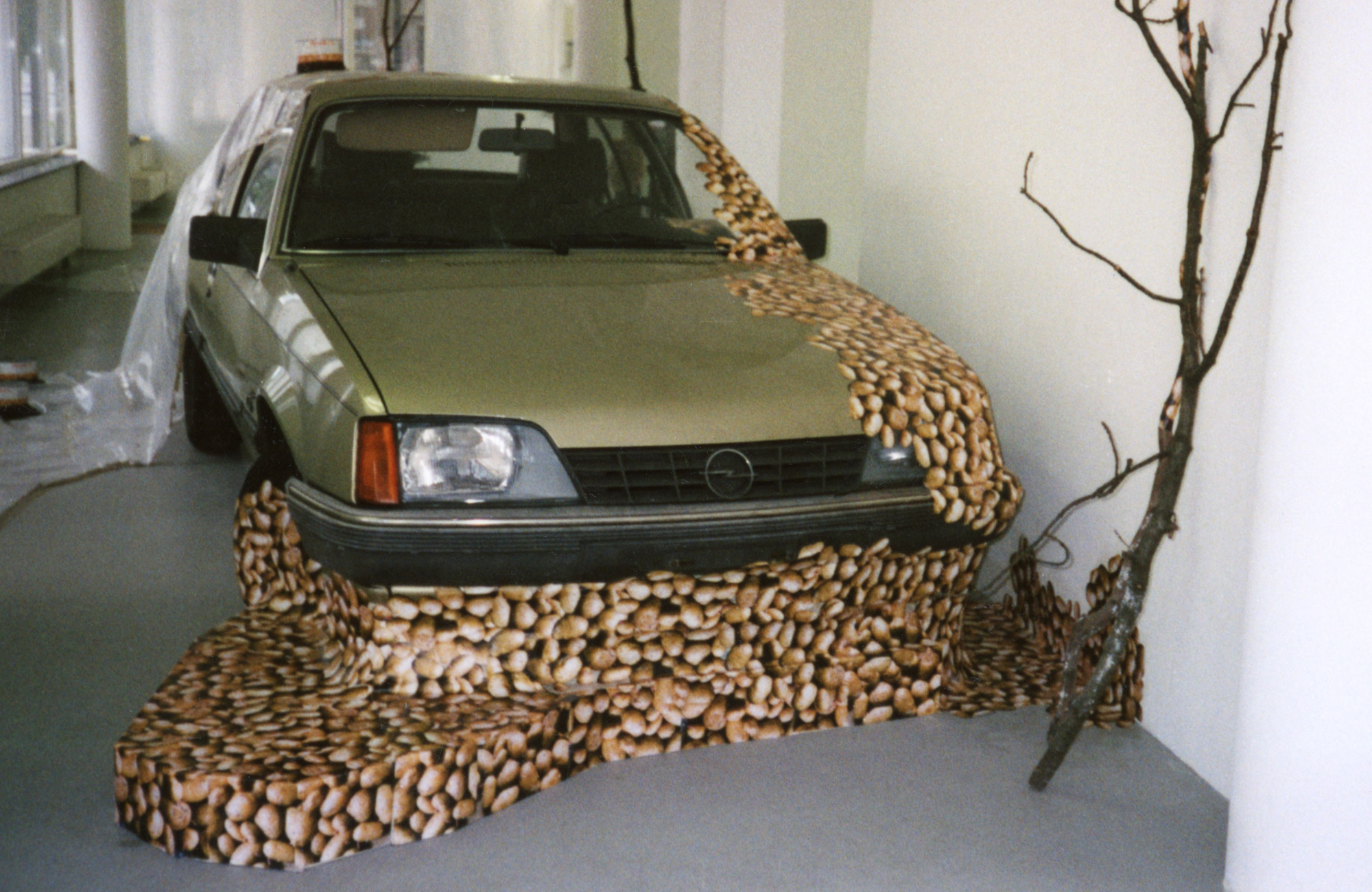 Albert Heijn – Rotterdam 1999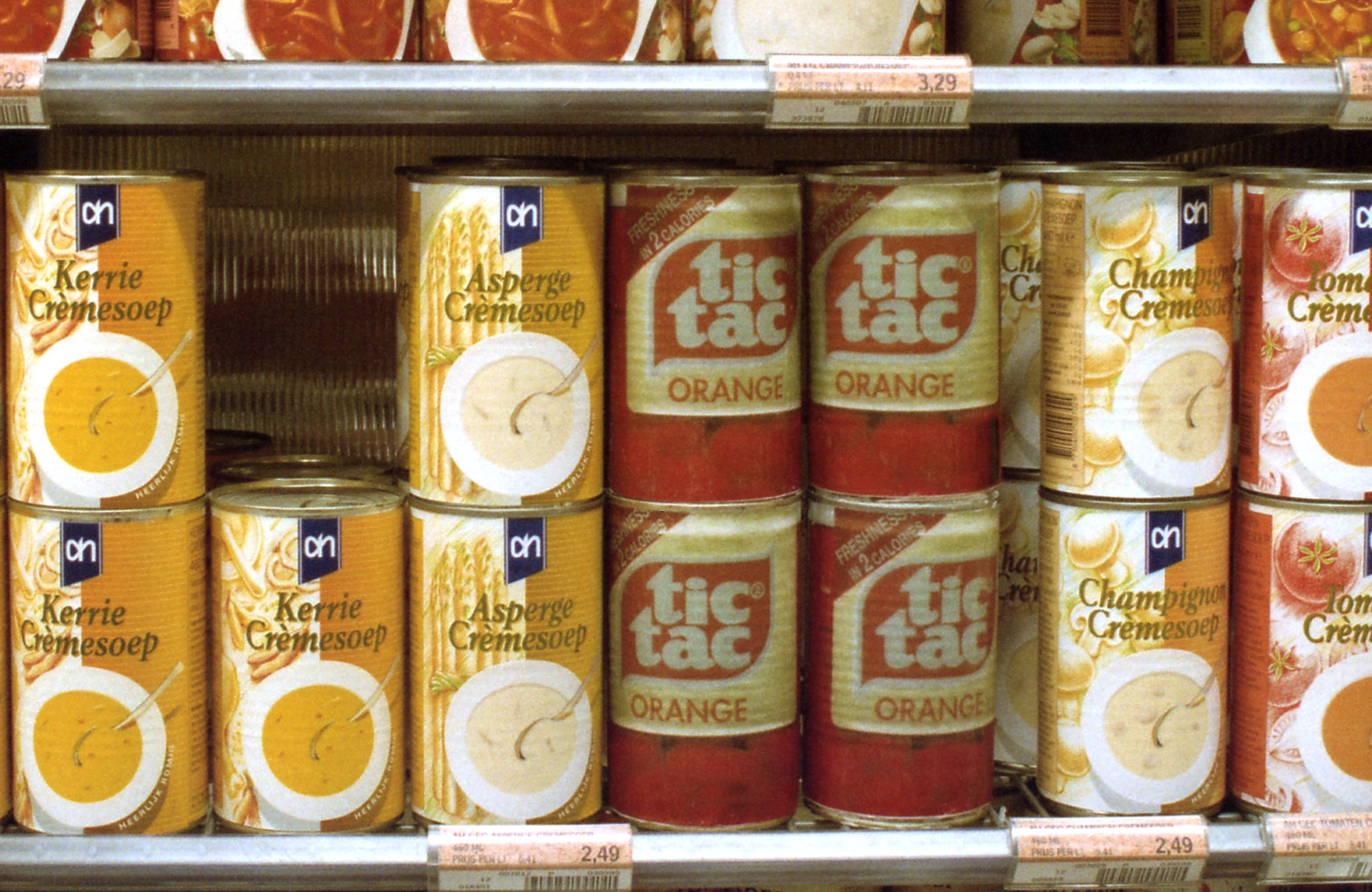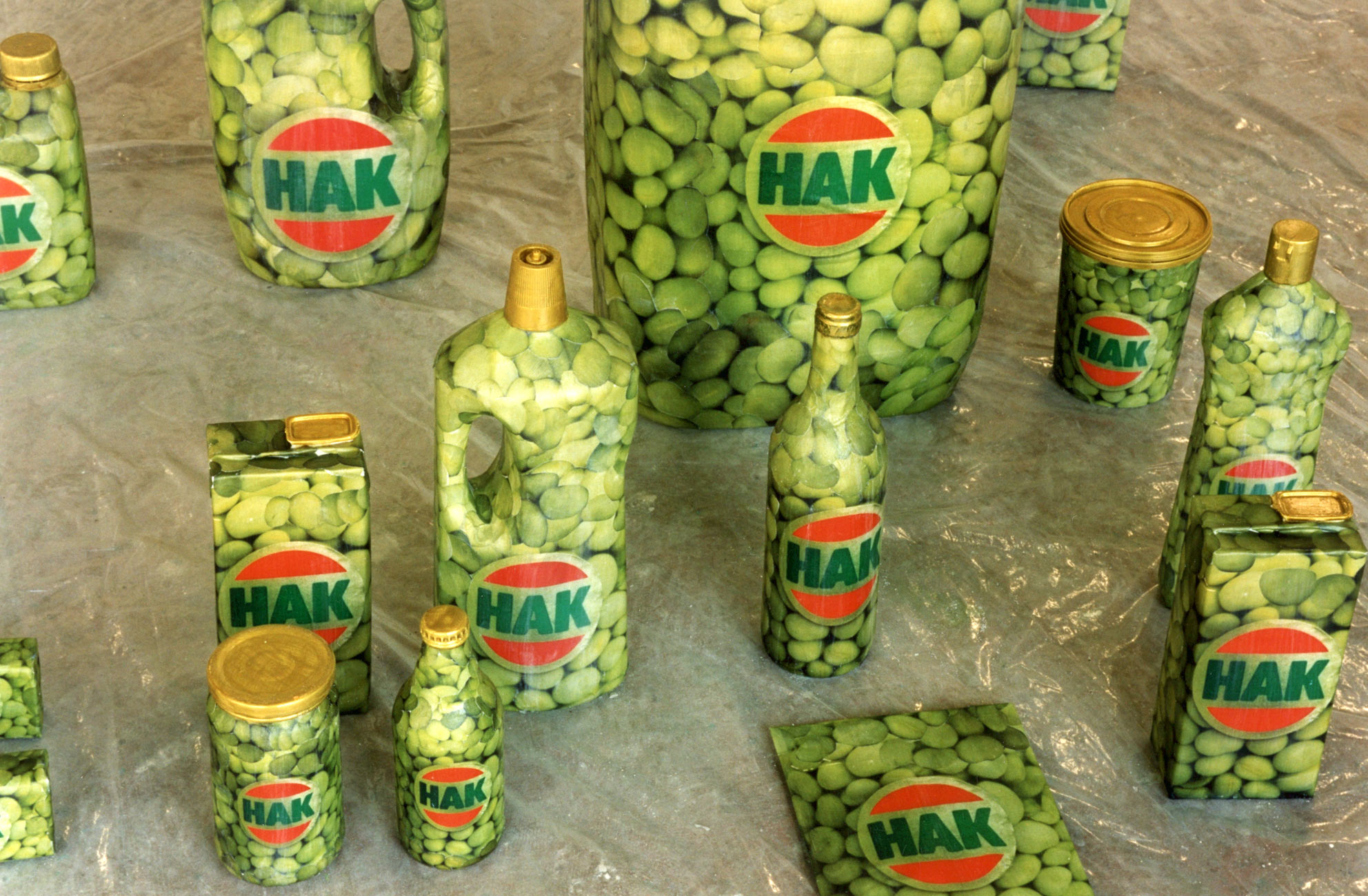 Residency at Xiamen – China 2010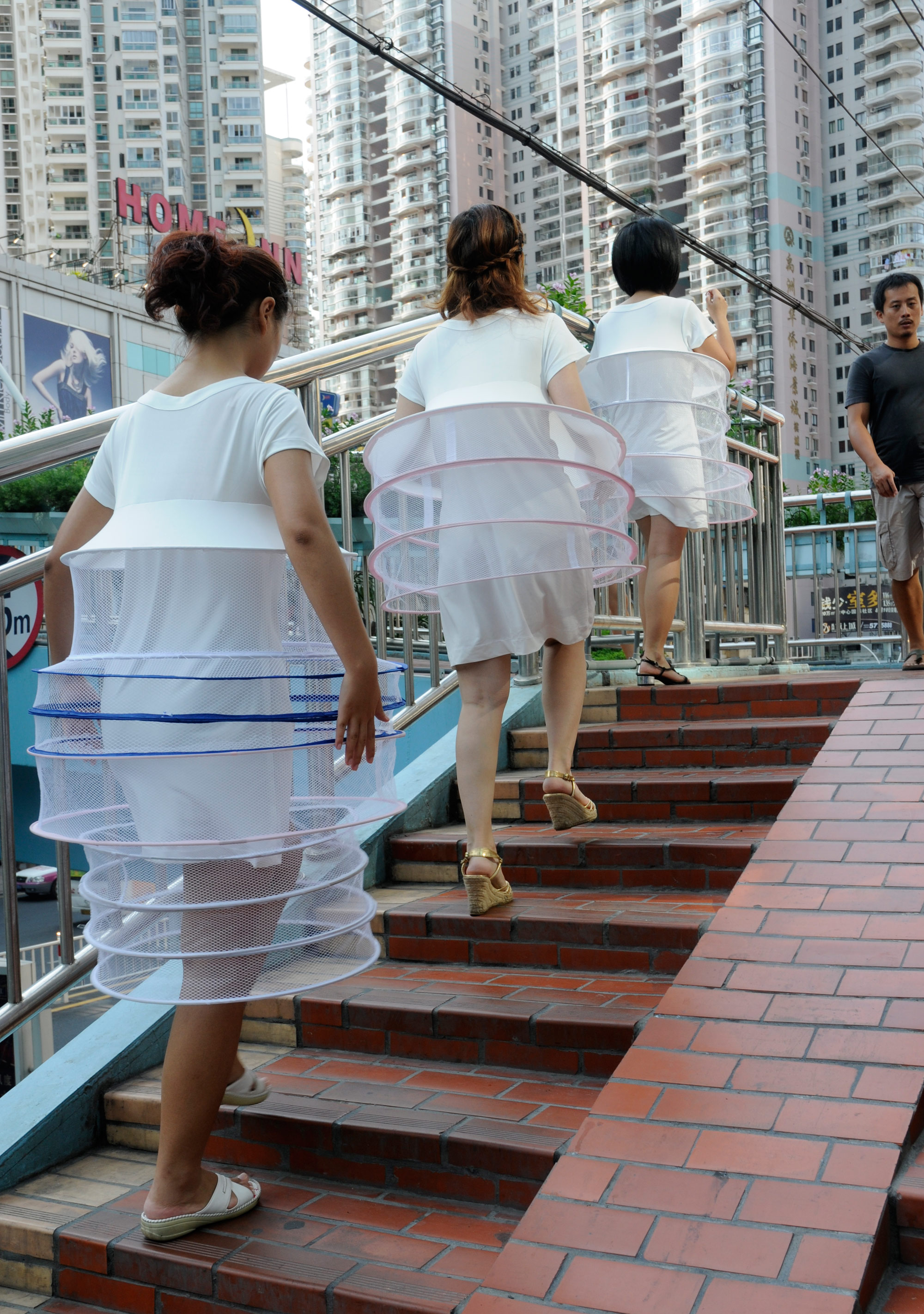 > More works during Xiamen residency
Newspaper snippet caught in a bucket 1998
10 liter transparent polyester poured into a bucket containing a floating snippet of a newspaper. After it has been solidified, the polyester has been taken out and presented.
"People asking me if the snippet represents a special day or occasion. No, certainly not, it's about a meaningless subject at a meaningless moment, but fixed for ever"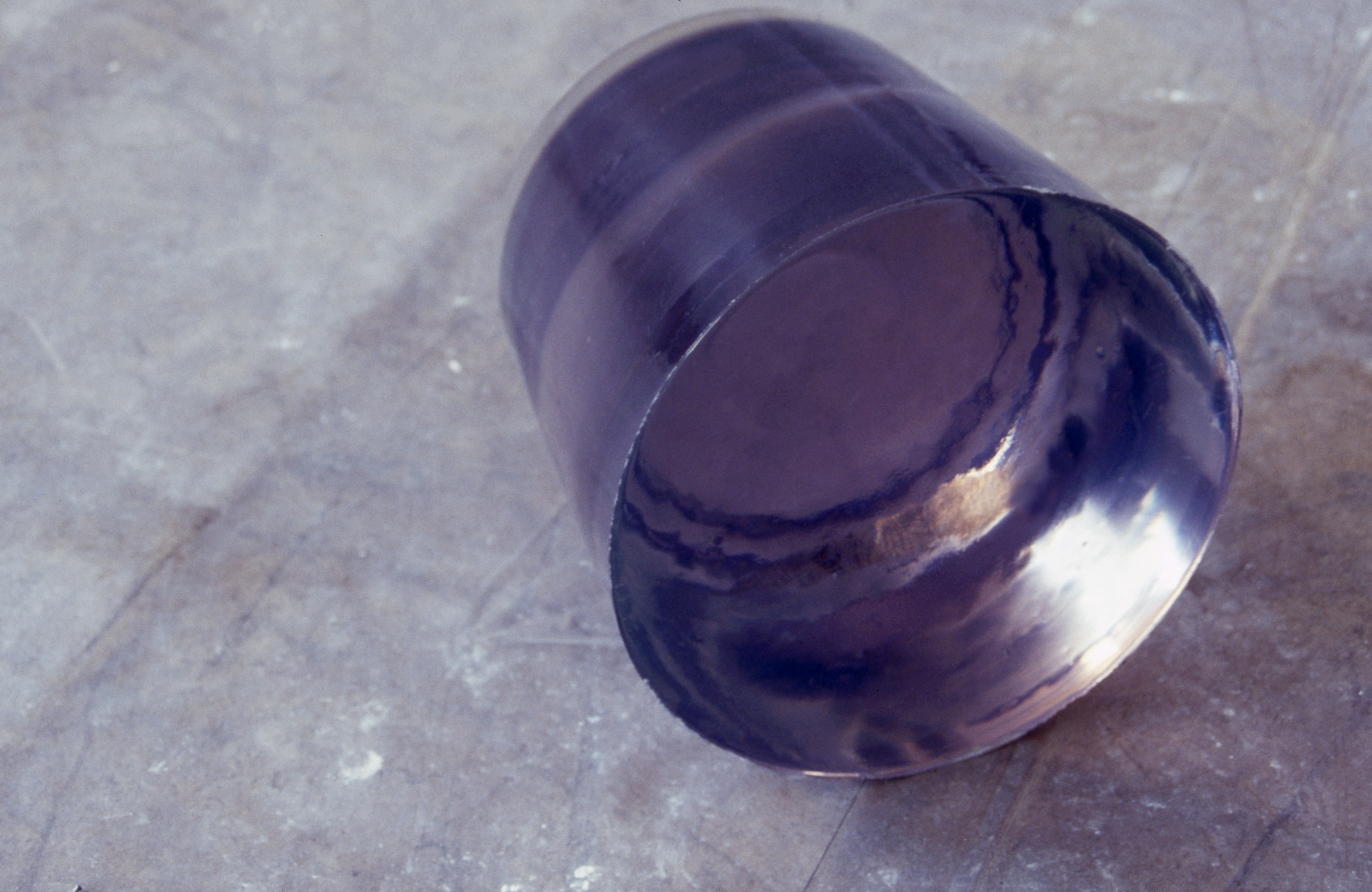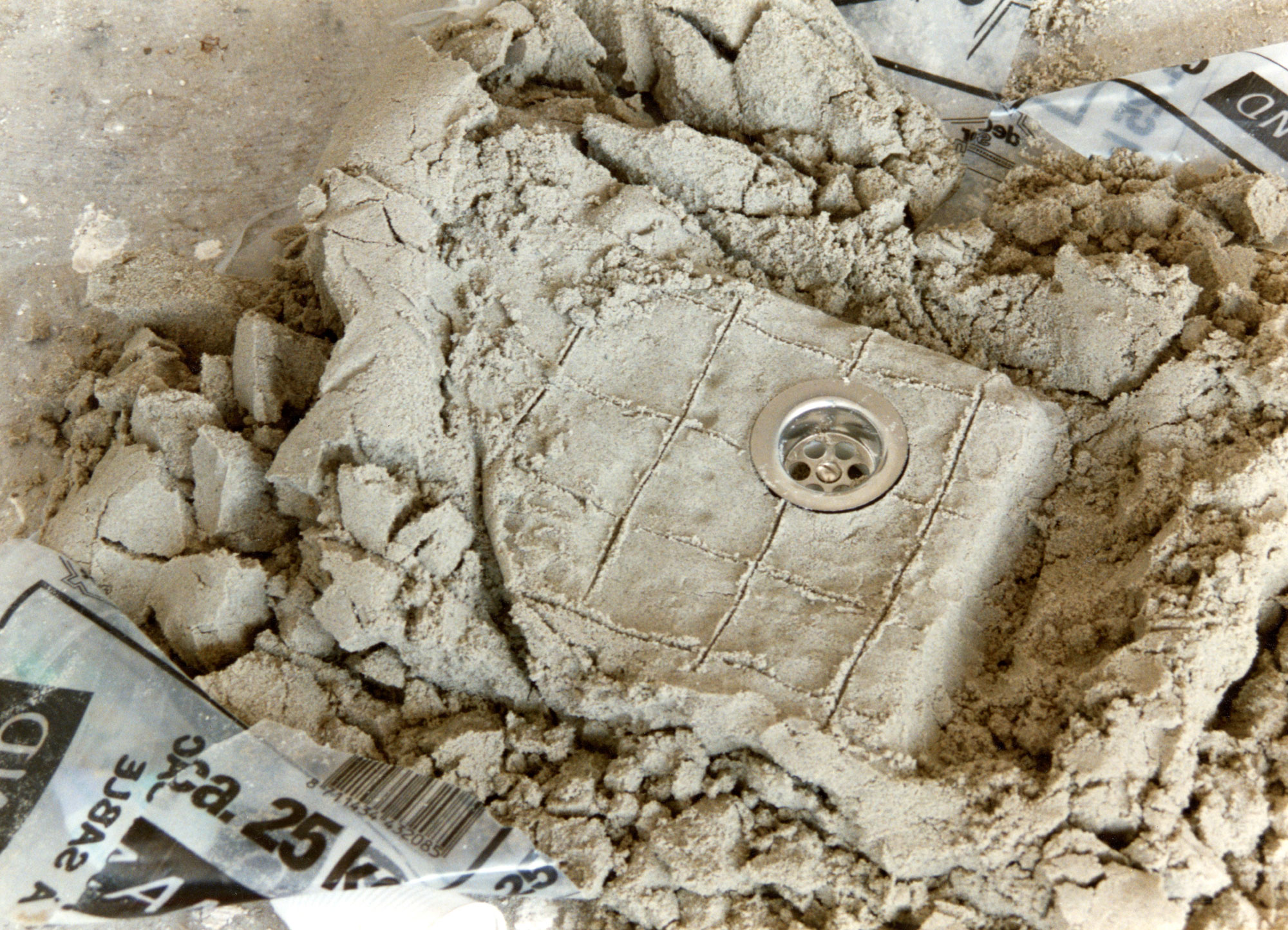 Polyester bags 2005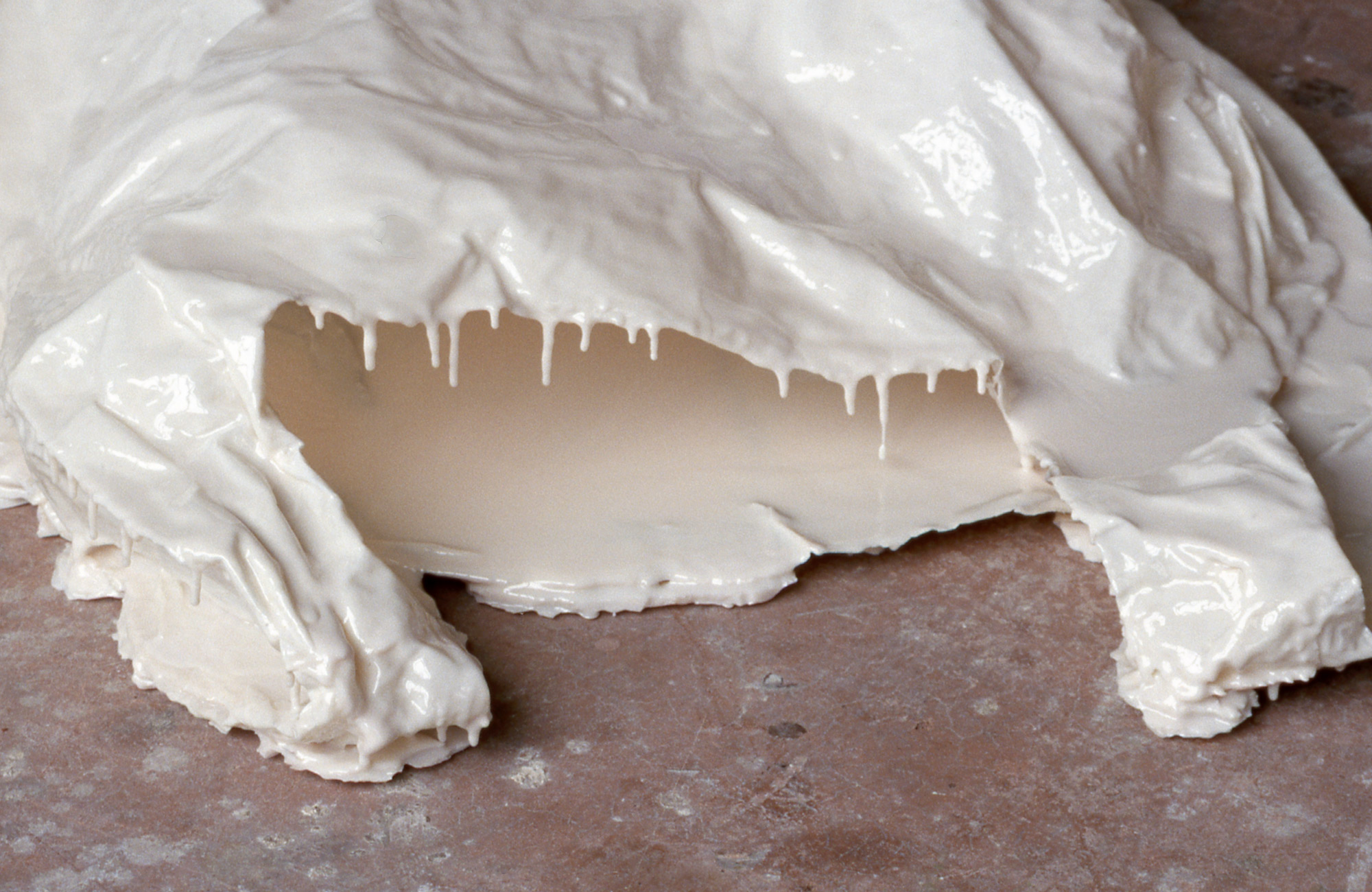 A promise of happiness 2008
Maddy Arkesteyn took to the streets of Molenbeek for this series of photographs. The things are beyond order or control and so are momentarily liberated. They are landscapes which have been formed and changed by the wind. The objects are abandoned to their fate and need to be cleared away as quickly as possible. But it is this brief moment of being left over and left behind that gives them the chance to escape. In the space of that uncontrollable moment, the sense of freedom is tangible.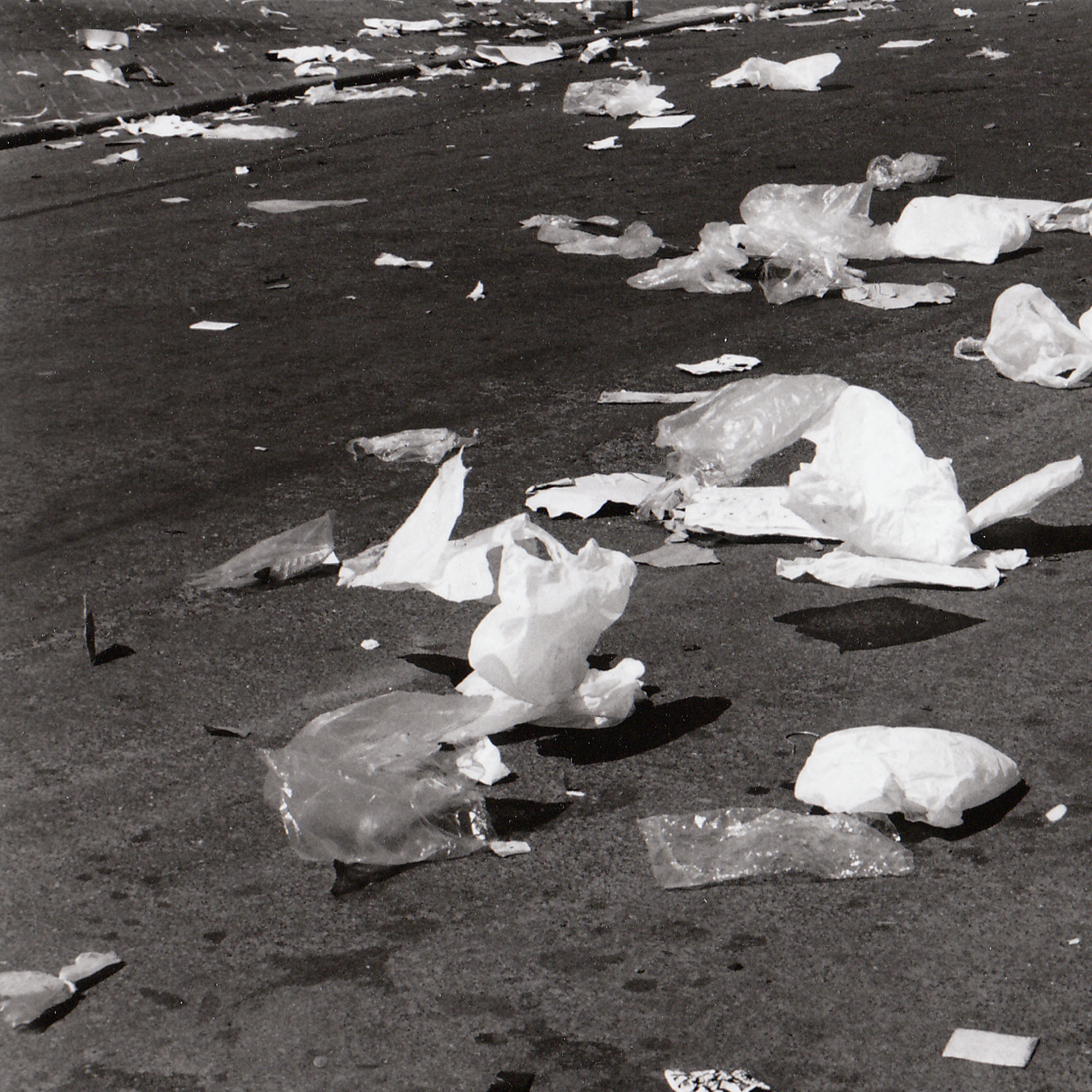 Swimming pool 1993