Newspaper snippet caught in a bucket
10 liter transparent polyester poured into a bucket containing a floating snippet of a newspaper. After it has been solidified, the polyester has been taken out and presented.
"People asking me if the snippet represents a special day or occasion. No, certainly not, it's about a meaningless subject at a meaningless moment, but fixed for ever"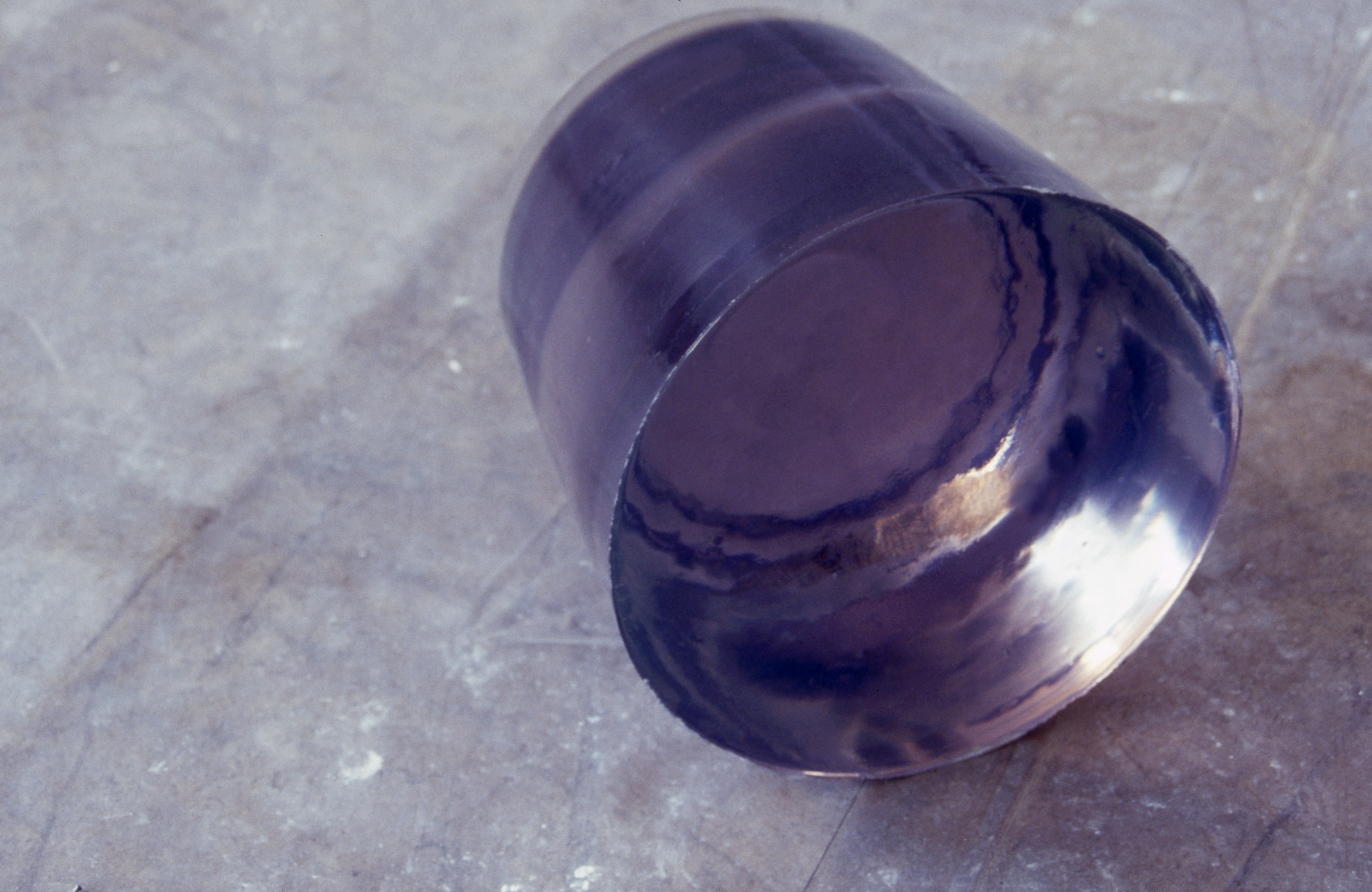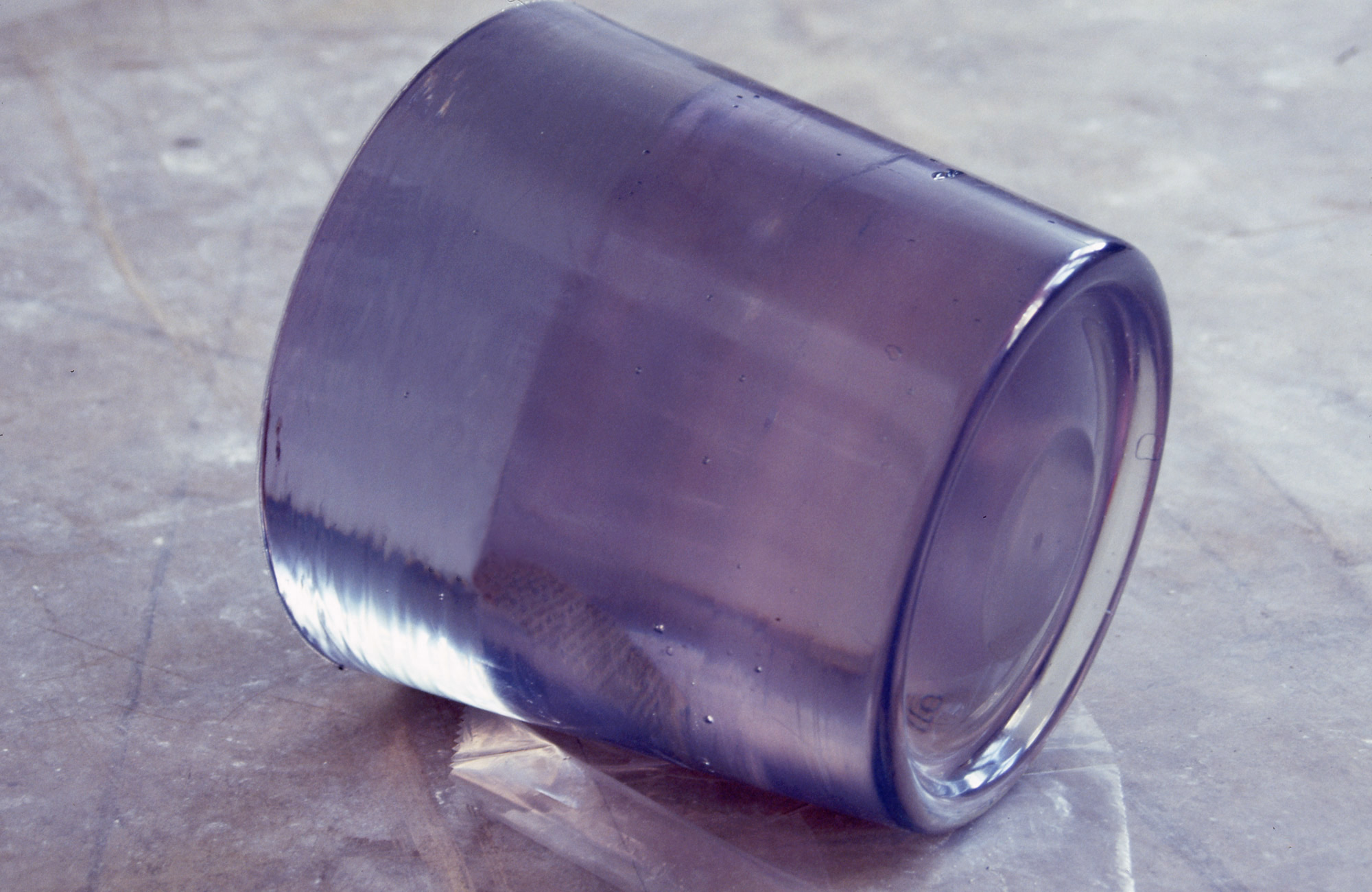 Newspaper snippet casted in transparent polyester
Corridors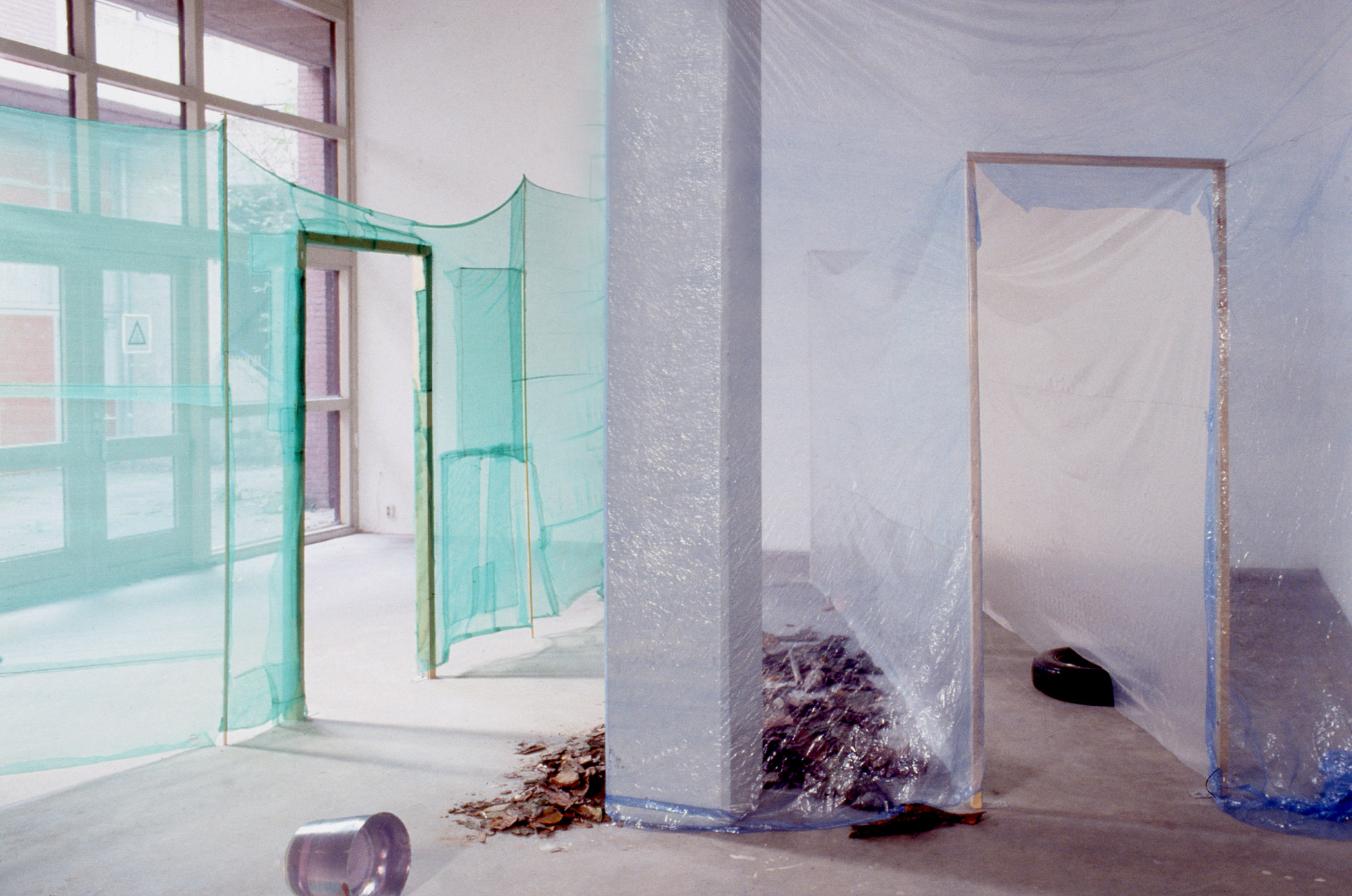 Exhibition in Het Hooghuis (Arnhem) – plastic and net corridors, car wheel, bark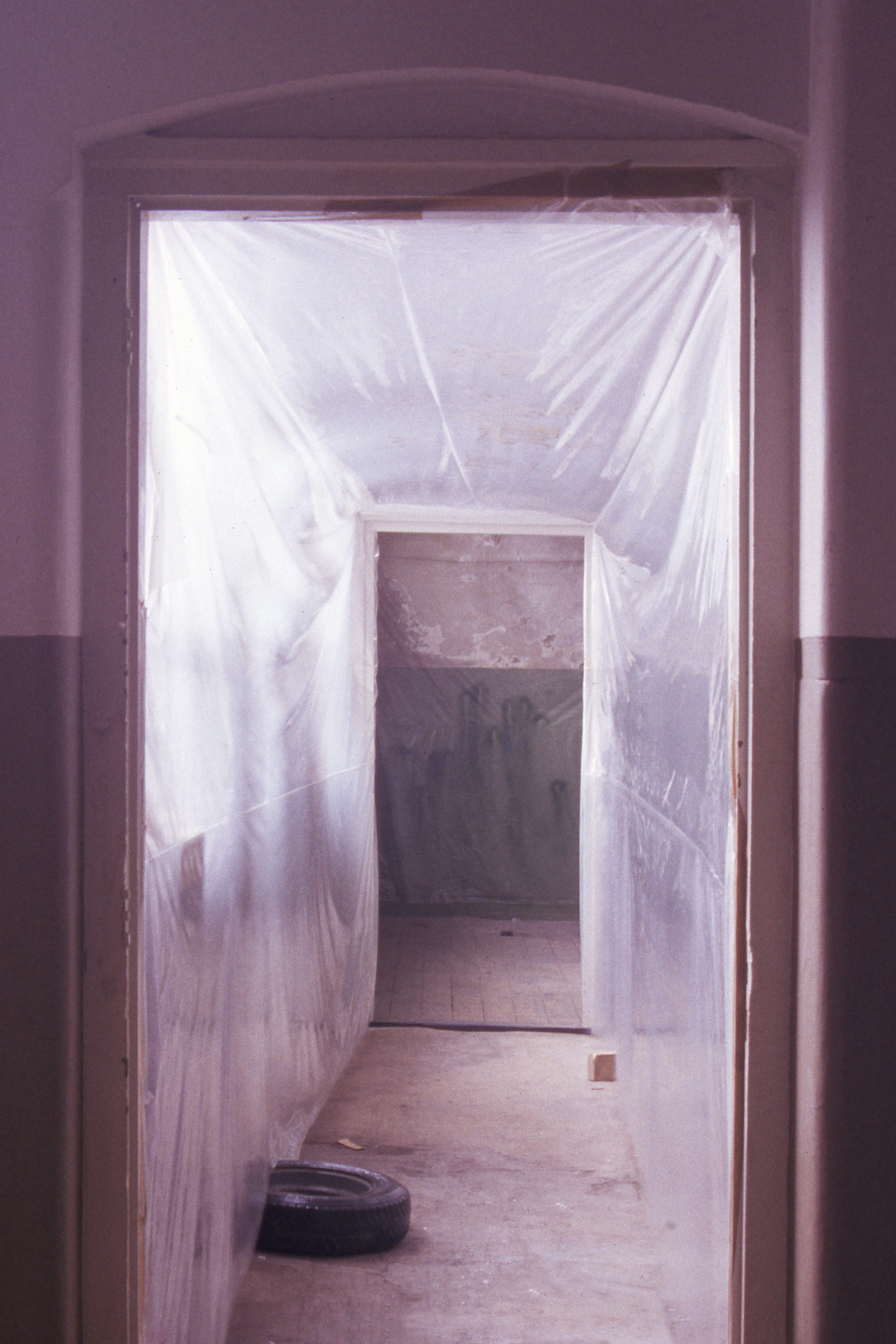 Studio piece showed at Peiling 5 in The Stedelijk Museum in Amsterdam.
"For the exhibition in the Stedelijk, two exhibition spaces were allocated to me. In the first I showed my latest sculptures. In the second , I stretched plastic foil from entrance to exit. I wanted to show a corridor. A corridor that skips the exhibition space. It was a nice inner contradiction. Being asked for an exhibition at the Stedelijk and skip the space. The plastic also refers to the plastic that I always used on the floor and with which I spanned objects. Now, as a visitor, you walk underneath it and your body itself becomes an 'object' and thus part of the work and the exhibition. The car tire and the stone visually connect the plastic with the floor and in this way also make the tangible connection with my other floor sculptures."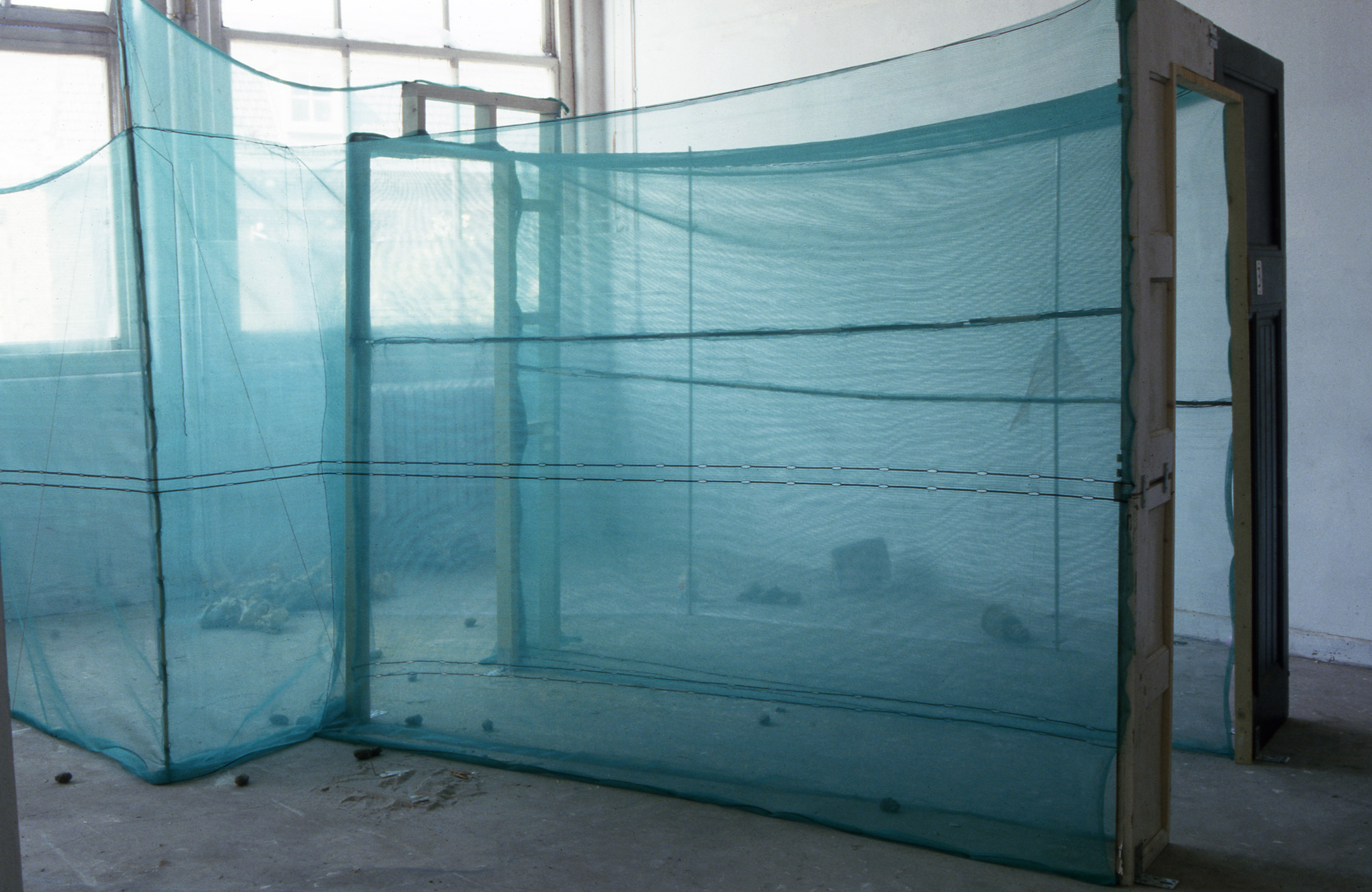 Transparent corridor behind two closed doors, with a new entrance cut out in the middle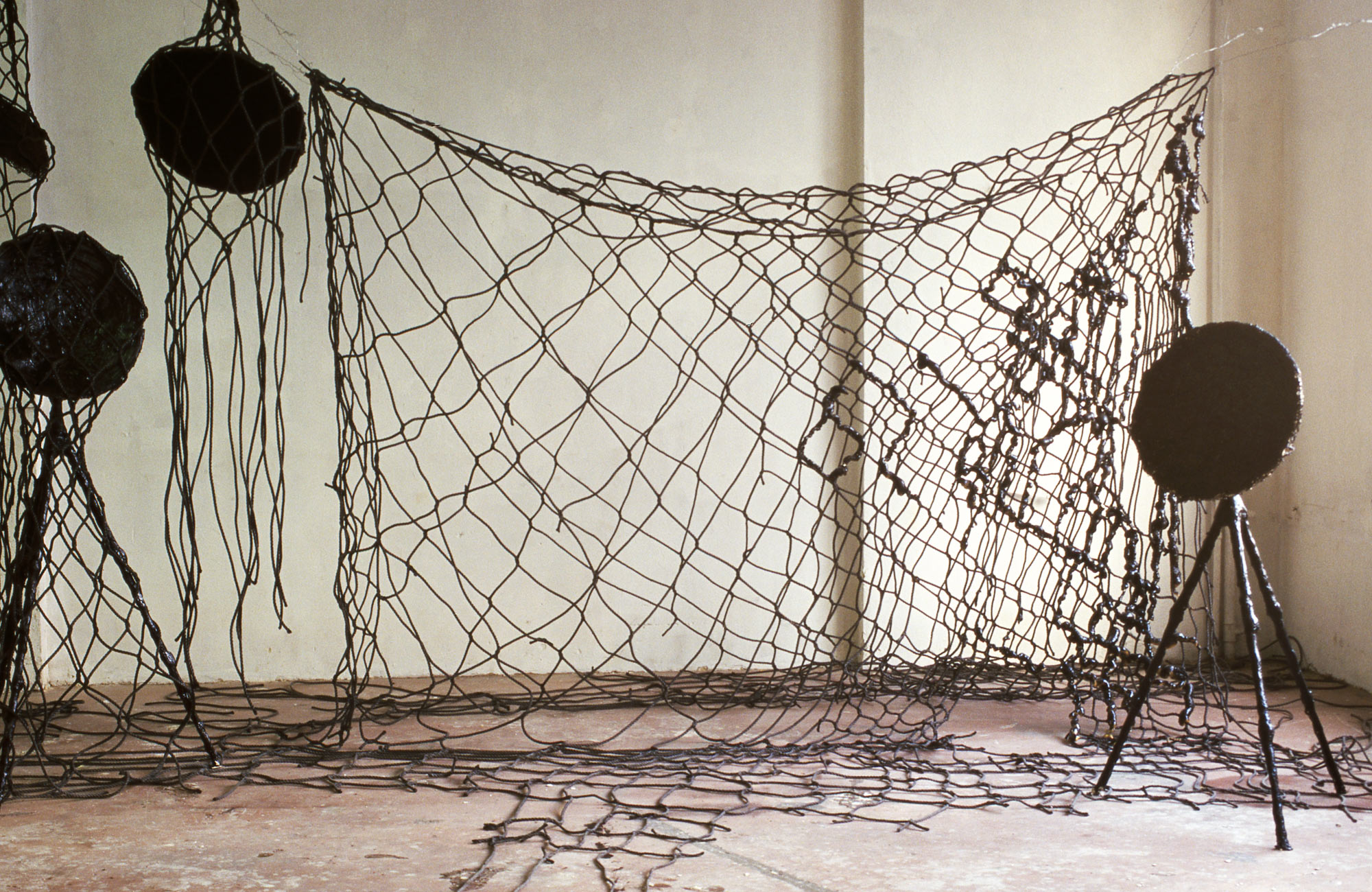 Satellite dishes and wired knotted corridors and ropes and black painted plaster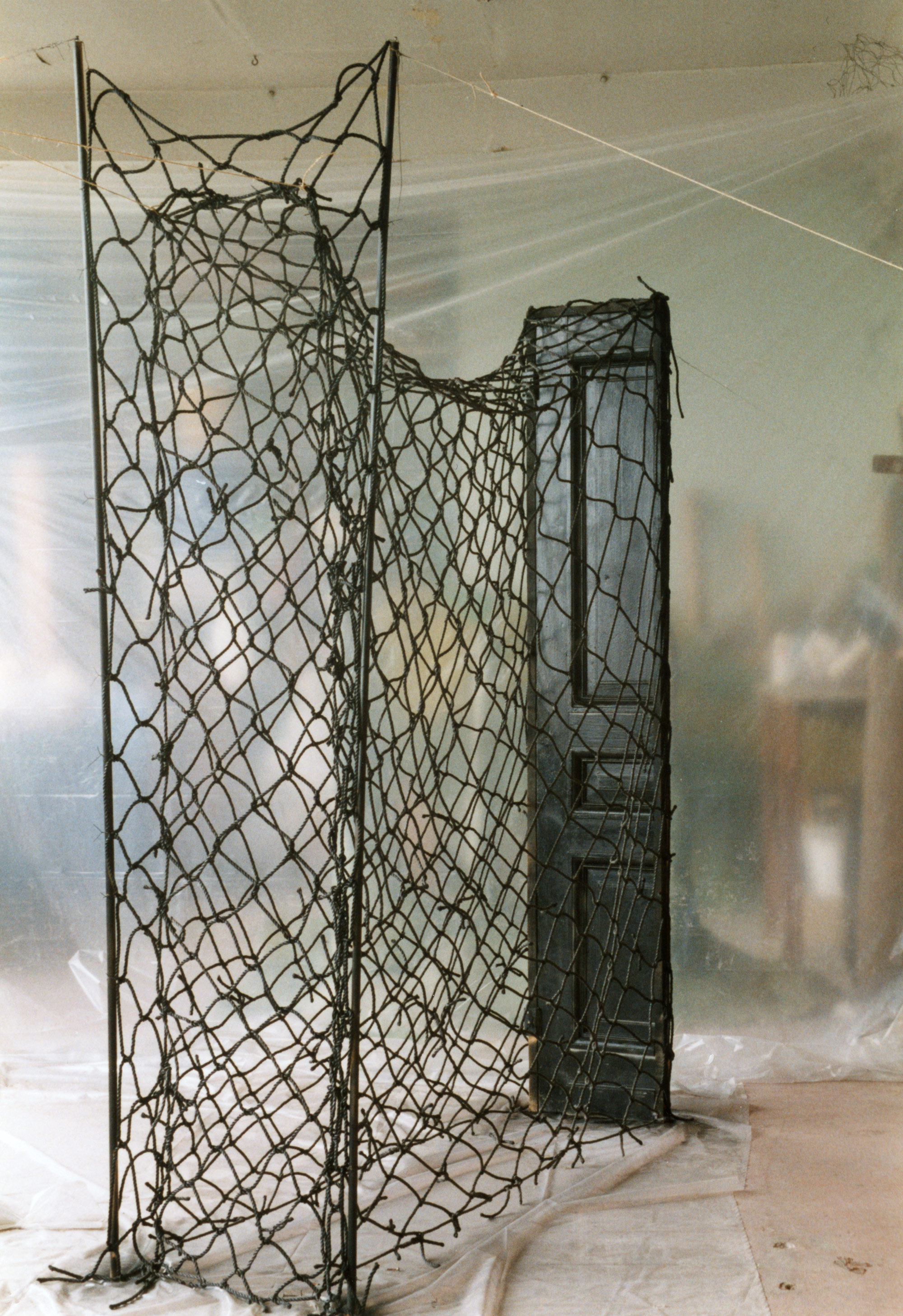 Knotted corridor and a half door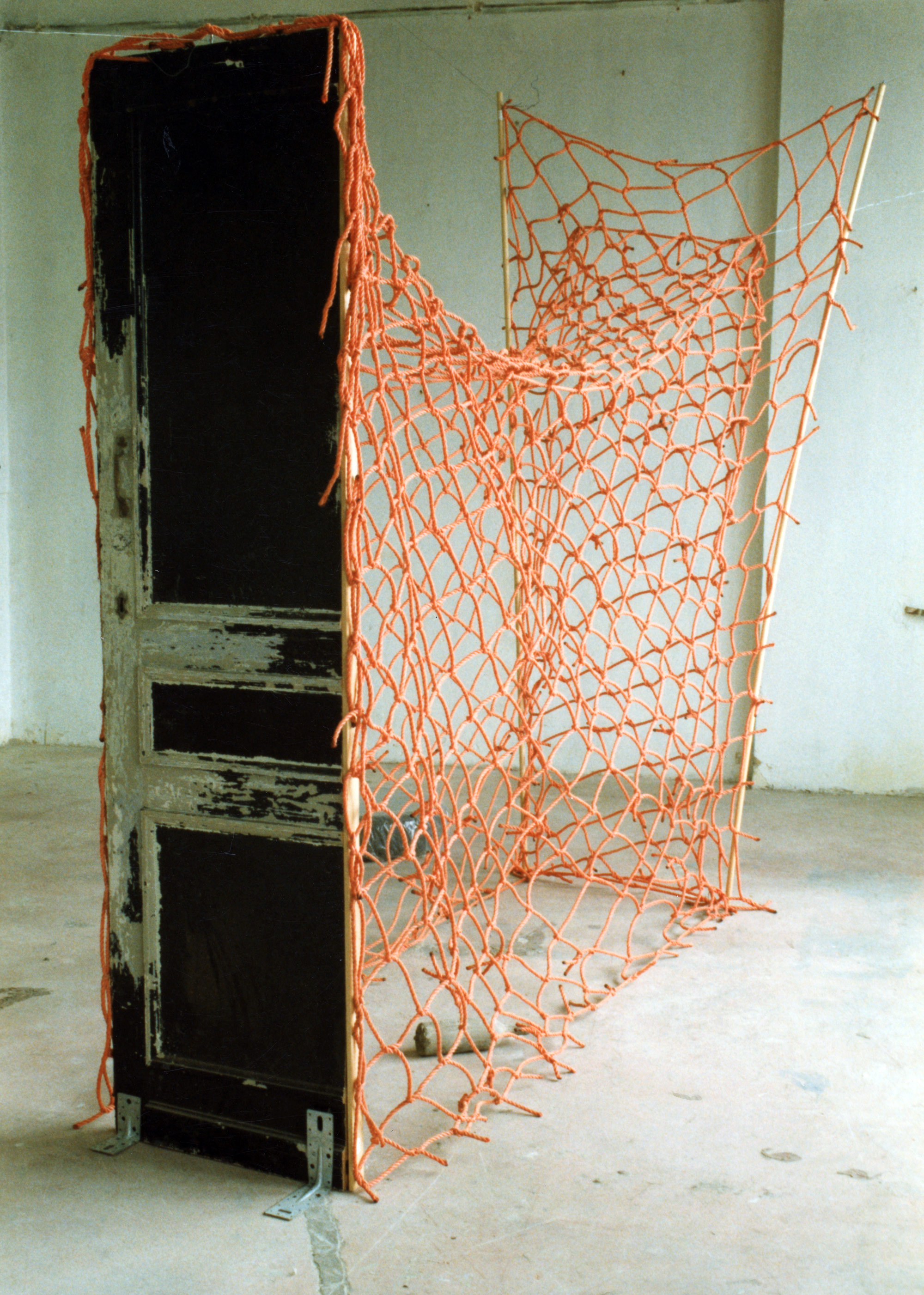 Knotted corridor and a half door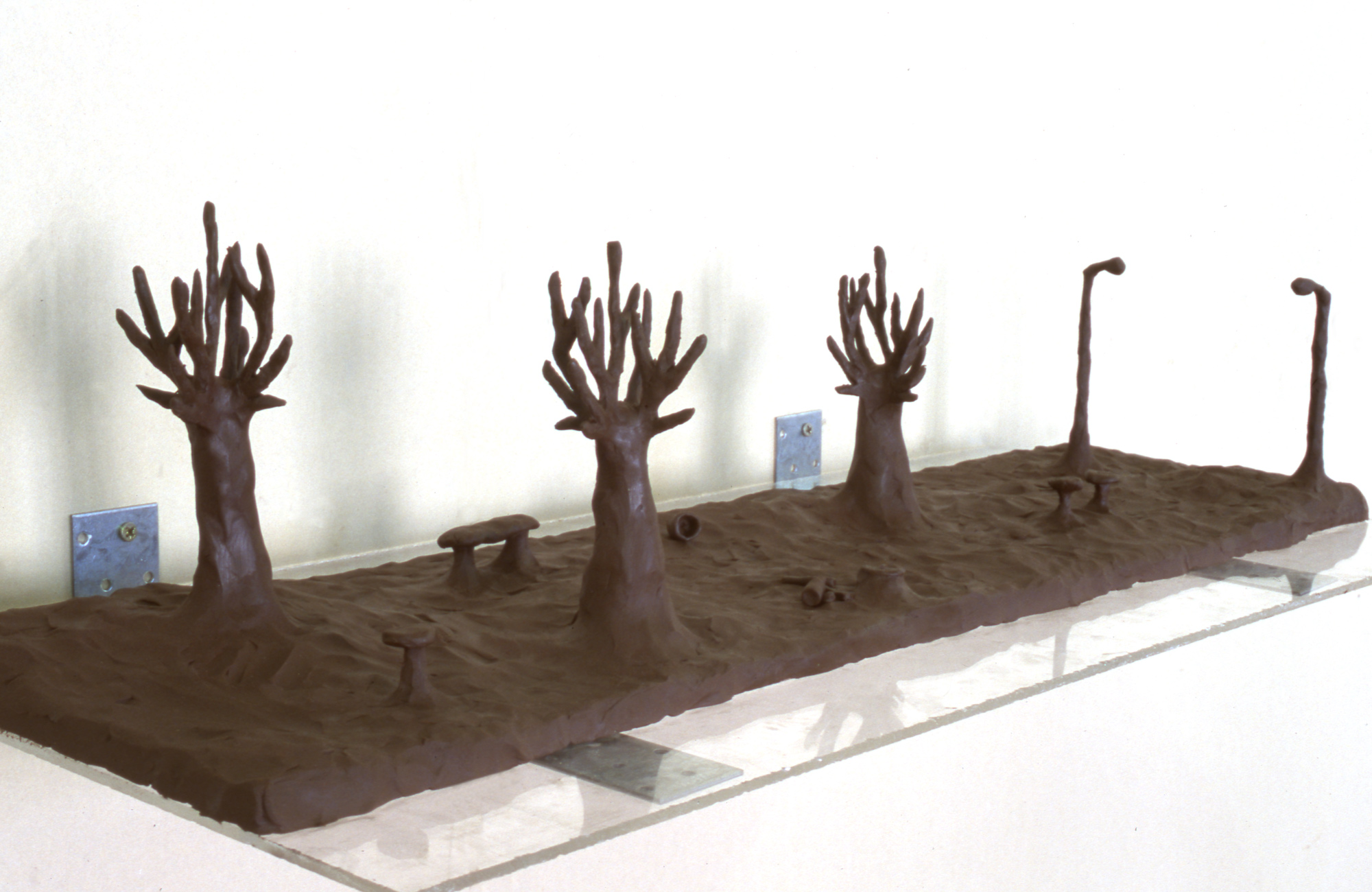 Model for bronze picnic area (public artwork Bentwoud)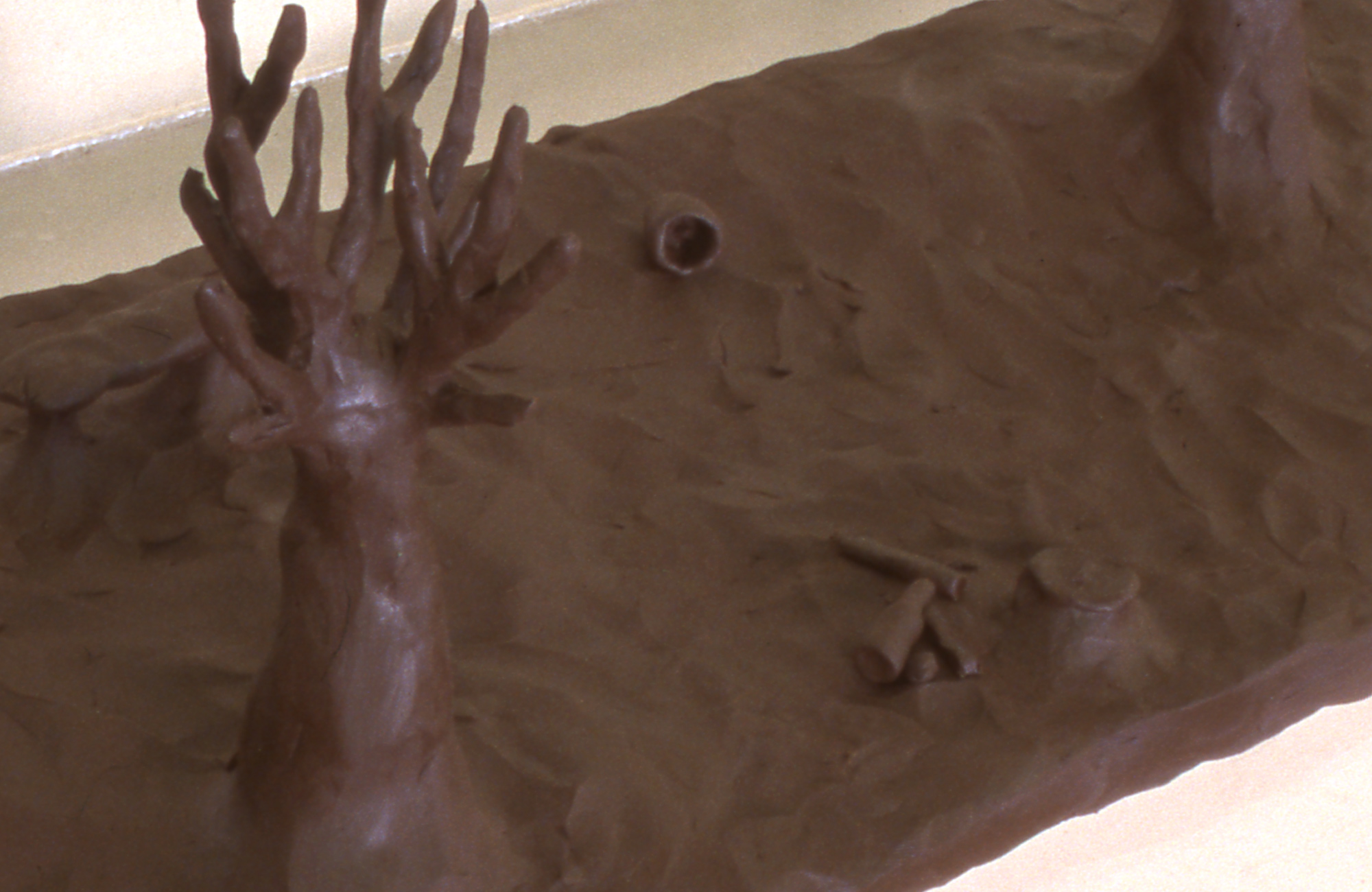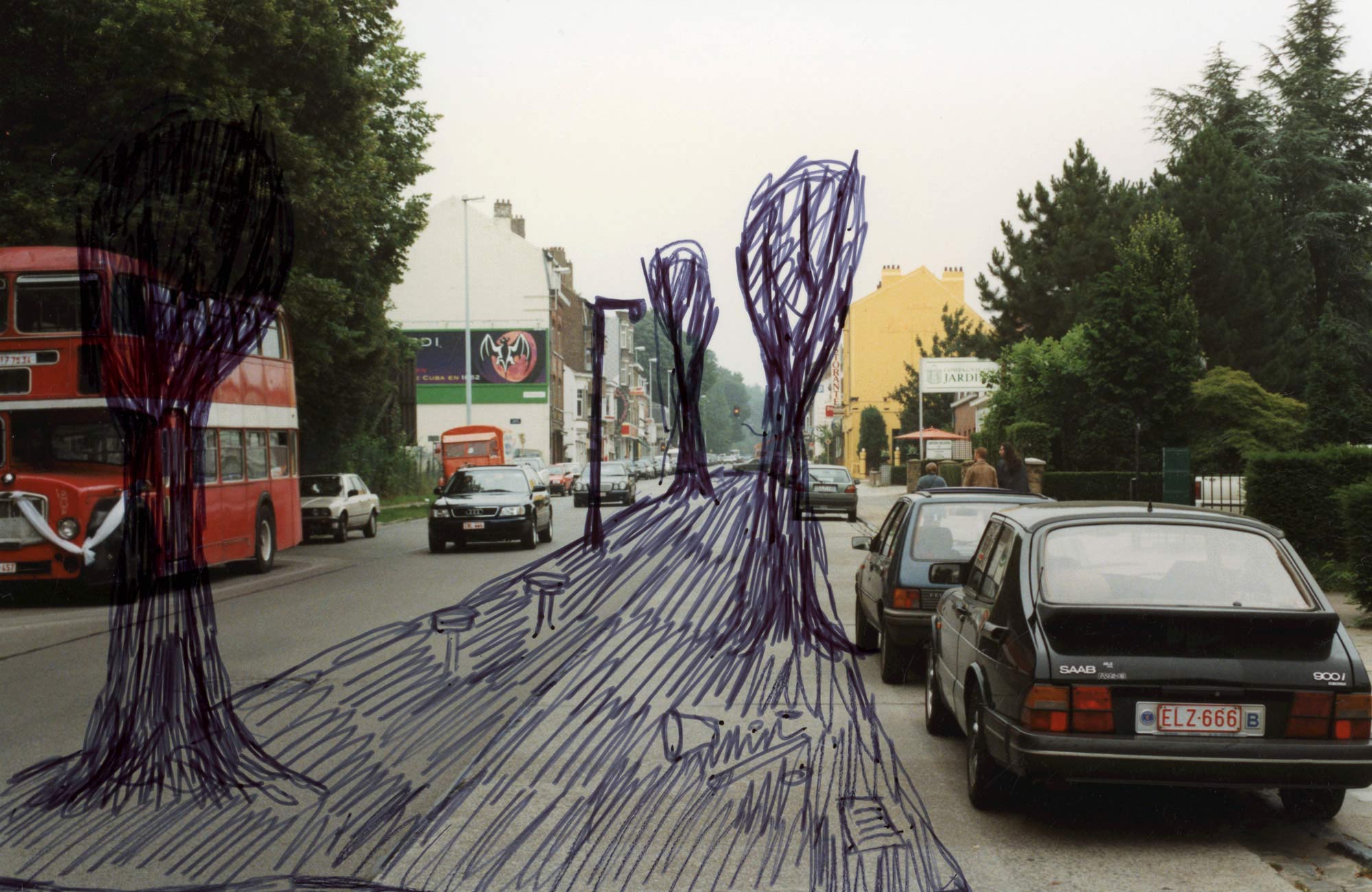 Sketch for a picnic area in Brussels at the middle of the Waterloose steenweg


Studio view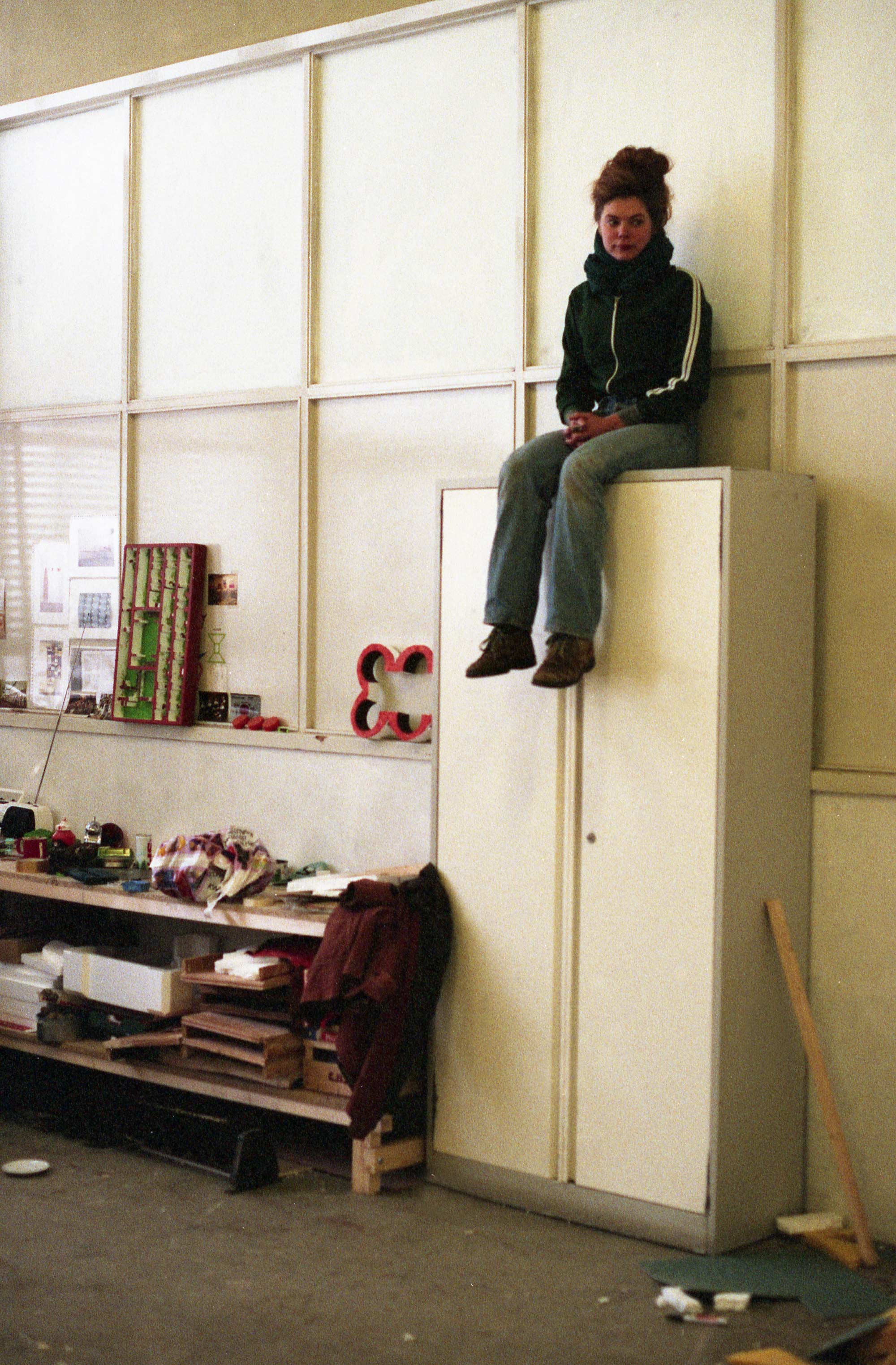 Maddy sitting on a storage closet in her studio