Institut de Carton – 2016
The exhibition presents artworks by artists who are using fabrics and carpets as their material. Maddy Arkesteyn showed three macramé works as well as two never exhibited carpets. The carpets are part of a range Maddy made in 2003.
Participating artists of the exhibition:
Maddy Arkesteyn, Alighiero e Boetti, Orla Barry, Lieven de Boeck, Olivier Foulon / Ella Klaschka, Michel François, Ester Goris, Caroline Lerch / Michiel Helbig, Henri Jacobs,  Eran Schaerf / Willem Oorebeek, Ria Pacquée, Joke Robaard, Seth Siegenlaub, Rosemary Trockel, Michael Van den Abeele, Ada Van Hoorebeke, Dimitrie Vangunderbeek, Nadim Vardag,  Franz Erhard Walther, Stephen Wilks
More info:
A.VE.NU.DE.JET.TE – Institut de Carton vzw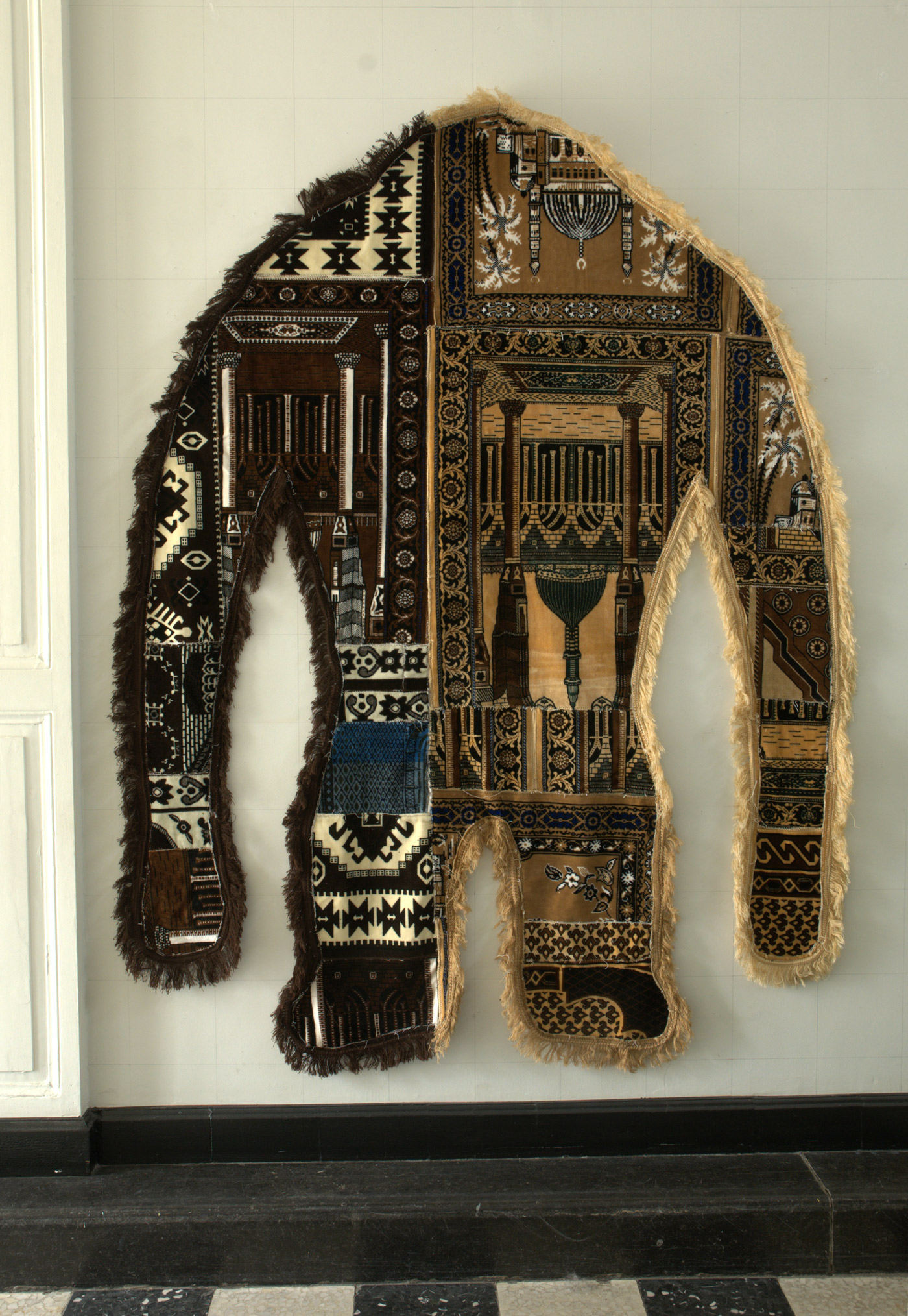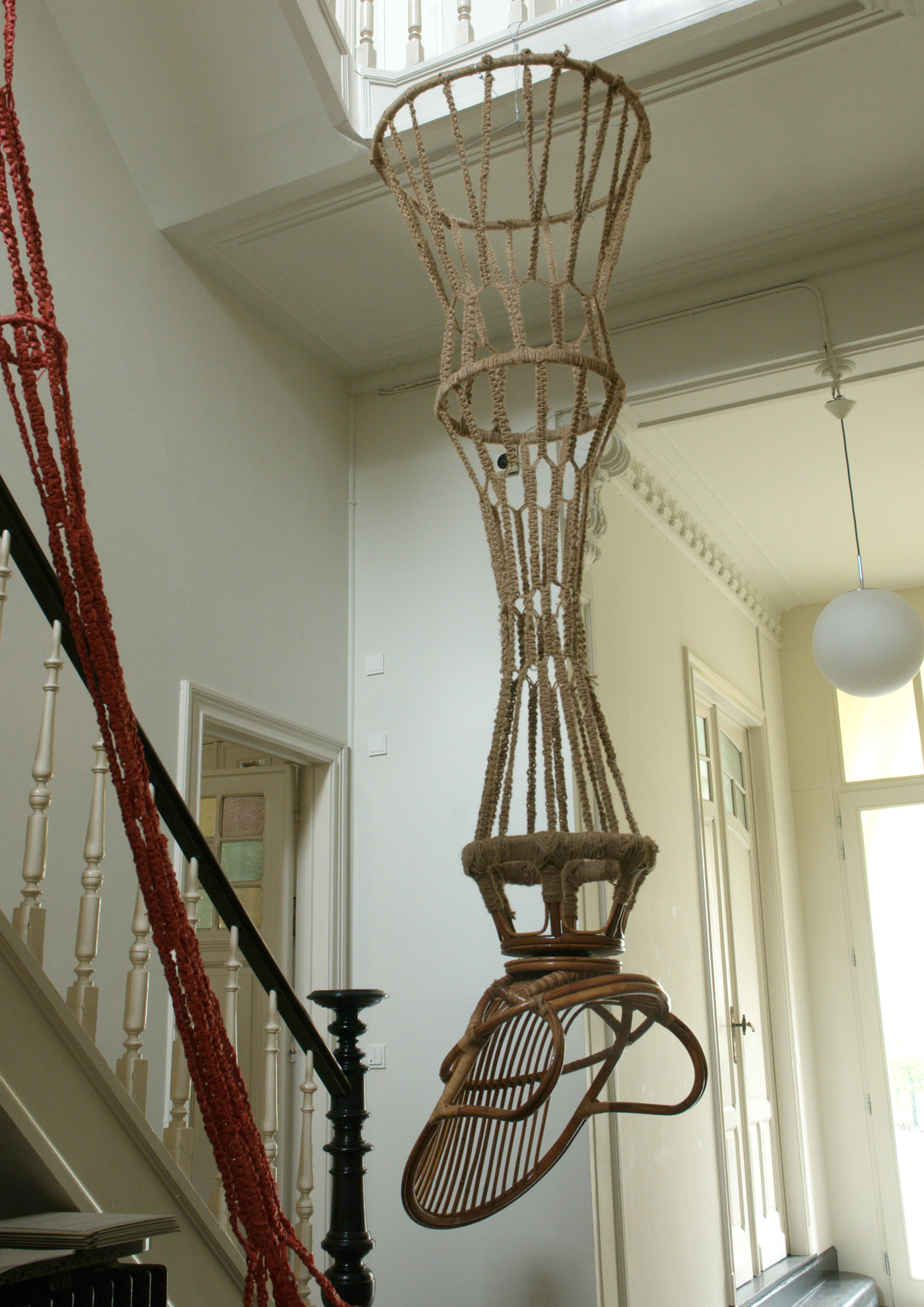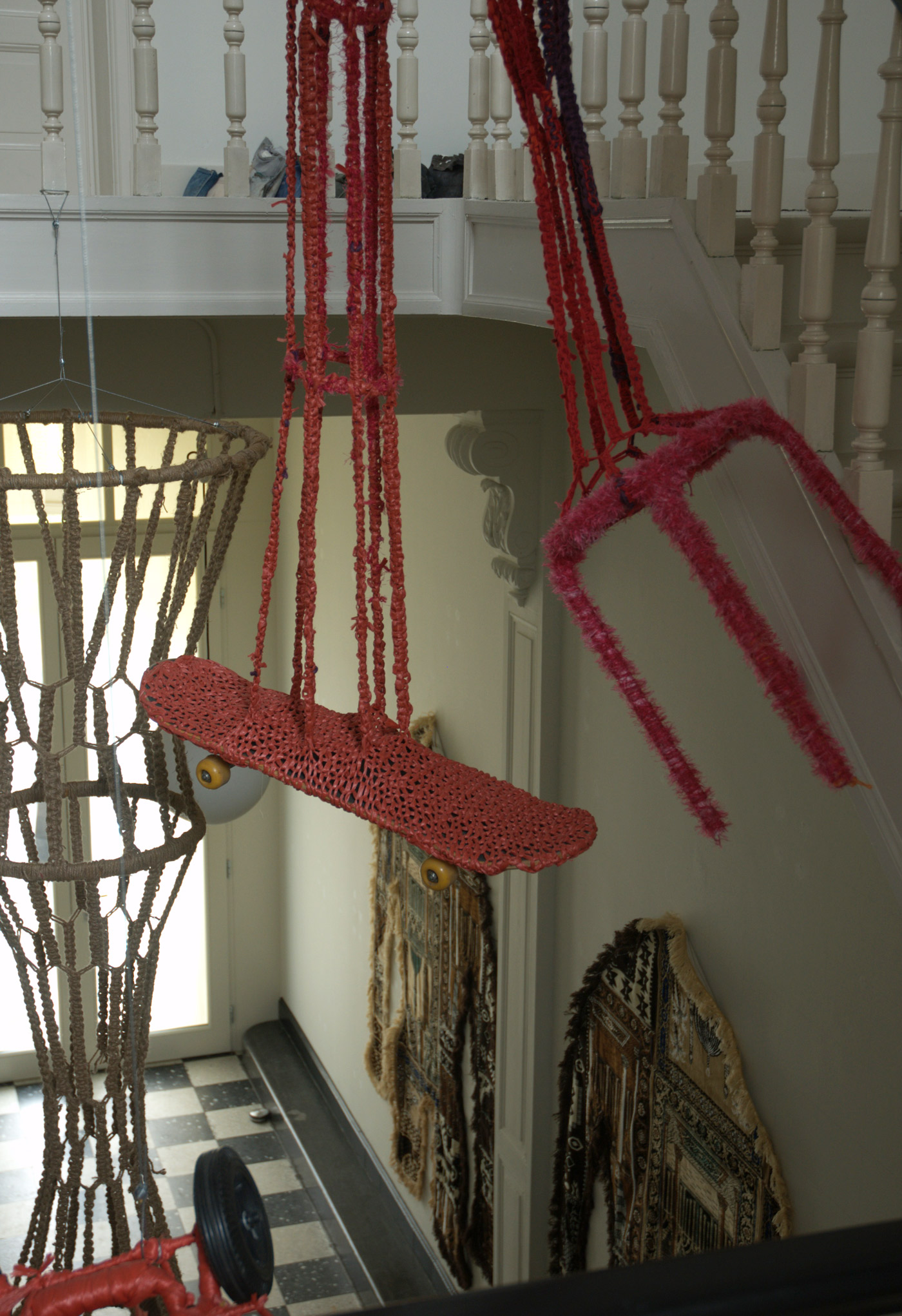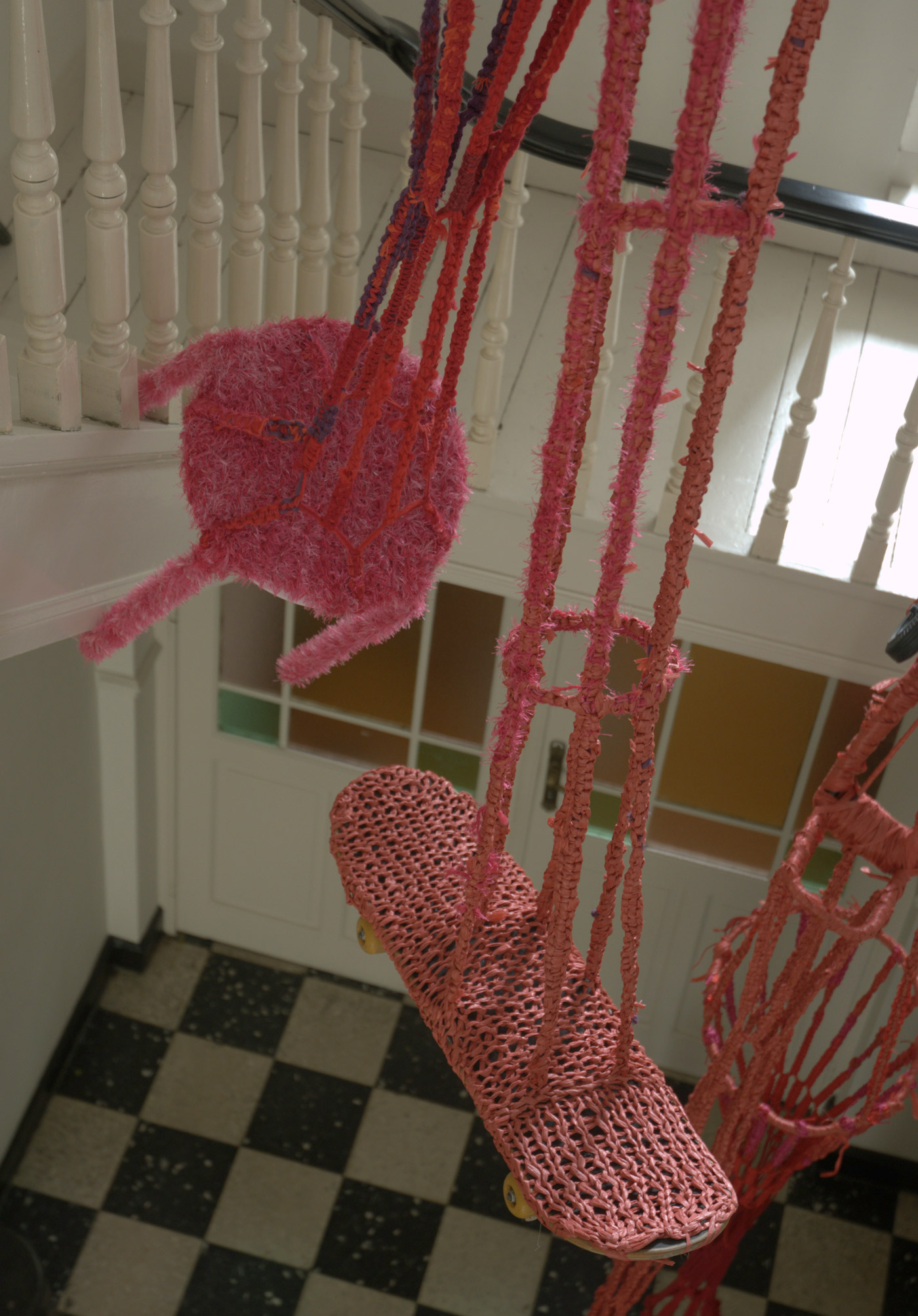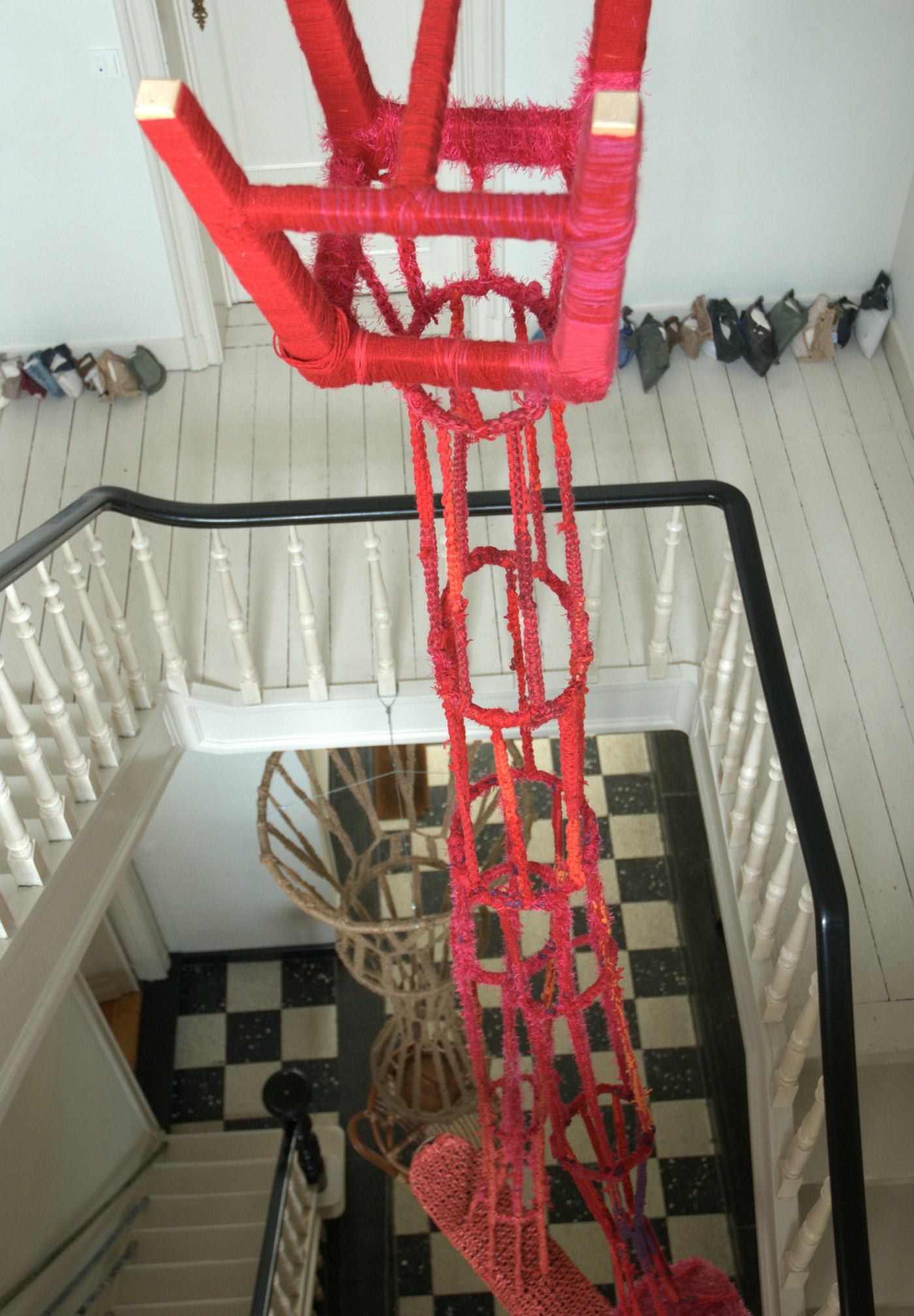 Round table
Round table about how to handle artist legacies and especially the work of Maddy Arkesteyn
Participants of the round table:
Lies Leliaert (Museum Dhondt Dhaenens, LOD), Elly Strik (artist), Willem Oorebeek (artist), Dirk Pültau (Witte Raaf), Henri Jacobs (artist), Hélène Vandenberghe (Estate Philippe Vandenberghe), Marij Elias, Dirk Snauwaert ( Dir. Wiels), Aglaia Konrad (artist), Voebe de Gruyter (artist), Noor Mertens (Boymans, Kunstverein Langenhagen), Anna Luyten (tutor KASK Gent en Toneelschool Maastricht), Maarten Greve.